Sacramento County Supervisor Phil Serna is marching with UFW after Governor Newsom vetoed AB 616 on September 22.
Image by Robert J Hansen
Sacramento County Supervisor Phil Serna is disappointed Governor Gavin Newsom vetoed AB 616, a bill that sought to modernize union representation elections for farm workers.
Serna sent a letter urging the Governor to sign AB 616, which he vetoed Wednesday.
"Governor Newsom, you have said, 'I think making voting easier, providing more choice and more opportunity is fabulous.' I could not agree more," Serna said. "That's why I appeal to you to sign AB 616, the Agricultural Labor Voting Choice Act."
AB 616 would have allowed farm workers to form a union by casting a secret ballot, similar to how California voters did in the Recall Election.
"My entire life, I and my family have been proud to stand alongside the United Farm Workers (UFW) and the workers that feed all of us," Serna said in his letter.
Today farm worker representation elections are conducted the way political elections were held in 1975 according to Serna.
"Since then, California's election process has changed in important ways to encourage and make it easier for people to exercise their right to vote, including greater ease with which to register," Serna said.
The UFW is now marching to French Laundry, a Napa County restaurant, to force a meeting with the Governor.
"Following news of the veto, the union said its members would instead march toward the famed restaurant in Napa County, where Newsom is known to have dined in the past," UFW said via Twitter.
The group plans to march 260 miles and arrive around 1:00 pm Saturday.
"Saturday we rally at the French Laundry, then we march to his winery," UFW said.
Supervisor Serna is planning to join the UFW in Napa.
"Hope to see you in Napa this weekend. I'll be marching in solidarity with the UFW y los campesinos que representan!" Serna said via Facebook. "¡Sí se puede!"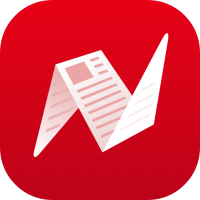 This is original content from NewsBreak's Creator Program. Join today to publish and share your own content.