A car crashed into homeless people camped on the sidewalk at T Street and 30th Street downtown Sacramento today.
A pedestrian was struck by a vehicle at 29th Street and T Street around 10:40 am according to a spokesperson for the Sacramento Police Department.
"The pedestrian, an adult male, sustained serious but non-life-threatening injuries and was transported to a local hospital for treatment," the spokesperson said via email.
The driver was not arrested and the cause of the collision remains under investigation according to the email.
President of the Sacramento Homeless Union, Crystal Sanchez, said this is precisely why the City needs to get people off the streets. Something similar happened in LA that killed ten people in 2006.
"We (advocates) continue to warn the City and County of the state created dangers they are placing people in but it falls on deaf ears," Sanchez said.
Sanchez said there have been accidents under overpasses and safe grounds. Last week a fire under an overpass on Roseville Road destroyed at least 15 vehicles.
"They (the City) continue to push people to areas where they cannot seek coverage or refuge," Sanchez said. "The City pushes them out of fields and off public and private property they go to the road ways and infrastructure."
Sanchez was told a car went into safe ground and injured someone a couple weeks ago.
"People just keep dying on our streets because there is no housing or wrap-around services to get them off the streets," Sanchez said. "Policy and funding continue to go to the homeless industrial complex. It is a bandaid on a bleed out crisis."
Caity Maple, candidate for Sacramento city council said safety for the homeless people is one that rarely is discussed.
"I think that so often when people talk about homelessness it's about their impact on other things like neighborhoods or businesses but there's not really a conversation about how unsafe it is to be somebody who is unhoused," Maple said.
She said accidents like this bring that conversation to the forefront of the safety of unhoused residents.
"Whether it's risking being run over by a car, raped or murdered," Maple said. "It's tragic."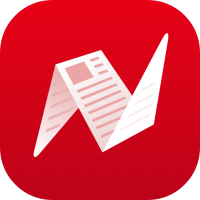 This is original content from NewsBreak's Creator Program. Join today to publish and share your own content.