Gabriel Pope has a rare form of cancer called Ependymoma, which most people live with for only five years, and was diagnosed last year when he was five.
Pope, now six, spent part of his Sunday with his three brothers, mother, and her boyfriend out feeding the homeless RV encampment on Lathrop Drive in Sacramento today.
Gabriel said he enjoys helping people and told everyone he gave food to, "God bless you."
This is the second time Gabriel and his family have visited this RV encampment. The first time was when Gabriel got out of the hospital two months ago, according to his mother.
"This year, we're back into business, back out here helping people," Star Pope, Gabriel's mother, said.
Gabriel is shy but is very helpful, according to his mother.
"He's timid, and he doesn't say too much," Star said. "I just want to make sure he knows that everybody else cares."
Gabriel was diagnosed last year and had his first surgery on February 8 at Kaiser Permanente in Roseville.
He has gone through treatment for over a year and has had seven surgeries so far.
"We didn't understand because our family hasn't ever been touched by cancer," Star said.
His next surgery is at the end of this month.
The family has found some support through Kaiser Cancer Alliance but does not have insurance.
Gabriel wants to be a baseball player and recently attended his first Rivercats game.
"We sat on the terrace," Star said.
Gabriel's mother works two jobs as a hairdresser and security downtown and does things like feeding the homeless, finding ways to keep the family busy.
"It's a way to keep us from thinking about it," Star said.
Star said Gabriel's cancer is rare with children, and they usually only live to be 15 years old.
"There's no cure. It keeps growing back and growing back like grass that you try to keep cutting," Star said.
An ependymoma is a form of a diverse group of diseases that together constitute the most common solid tumor of childhood, according to the National Cancer Institute.
Childhood ependymoma comprises approximately 9 percent of all childhood brain and spinal cord tumors, representing about 200 cases per year in the United States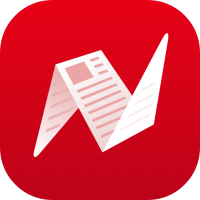 This is original content from NewsBreak's Creator Program. Join today to publish and share your own content.