A model, social media personality and former educator says she was brutally attacked in front of her home in unincorporated Sacramento County on July 17.
Shani Melinda Drake, 34, was allegedly attacked by two men in their early twenties, two women in their early twenties, and a 17-year-old male. 
She was attacked after returning from Las Vegas a week after she turned down the sexual advances of one of the men.
Ezekiel Morant, 21, asked Drake when they were going to "get together" a week before the attack, to which she told him it wasn't going to happen.
Drake has known the other adult male, Trevon Chapman, for the last four years and lives nearby with his father. 
She called the police at 11:49 am when the assailants started vandalizing her vehicle.
There was banging on her door, repeatedly calling her on Instagram while being awakened to objects being thrown at her bedroom window.
"They vandalized my car first. I woke up to objects being thrown at my bedroom window and one of them slashing my tires," Drake said.
The group approached Drake when she was headed to her car, thinking the police had arrived.
She was able to defend herself at first, but eventually, she was overpowered and hit in the back of her head with a pistol by one of the men.
Chapman, 21, had the pistol during the attack, which he used to hit her in the back of the head, rendering her briefly unconscious as she fell to the ground.
Drake said she was being kicked in her face by four of the assailants when she came to.
"Why would someone do that to me, especially to my face?" Drake said.
Drake said Sacramento County Sheriff's deputies arrived just after the attackers left the scene and while she was still disoriented and in traumatic shock.
A deputy asked for her name and a description of the attackers, but Drake told deputies she needed medical attention.
Deputies questioned several of the neighbors who witnessed the attack but no arrests were made.
Drake was assisted in the ambulance and taken to Kaiser Permanente on Morse avenue where deputies told her they would meet her for more information. They never did.
The nurse at the hospital told Drake that deputies did not come to the hospital because they said she was the aggressor.
Drake received a concussion, laceration, hemorrhaging and contusions to the face with a hematoma according to medical records.
To date, no arrests have been made, and no incident reports have been filed with the Sacramento County District Attorney's office. 
"I went to the sheriff's office ten days later and an investigator told me their computer was down and that they could not collect any information regarding the incident," Drake said.
Sacramento police called Drake on August 30, asking if she knew the whereabouts of Chapman and for a description of the firearm.
Police told her they have received reports of Chapman brandishing a pistol, but Drake has not seen any of her attackers since that day.
Drake said she also contacted the DA's office on September 2 and was told no report had been sent to their office.
Candidate for Sacramento County District Attorney Alana Mathews spoke at the Capitol building at an event supporting survivors of crime and violence about two weeks ago.
"I don't understand exactly what you're going through, but I support you," Mathews said.
Mathews said one of the reasons she is running for district attorney is to change the narrative, which needs a survivor-centered approach.
"Everyone talks about how there is a need to protect victims … but what does that look like," Mathews said. "For me, that means four things. Survivor voice, choice, transparency and preventive services."
The Sheriff's Department was not asked for comment.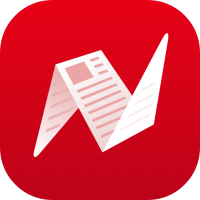 This is original content from NewsBreak's Creator Program. Join today to publish and share your own content.