Incarcerated individuals at the Sierra Conservation Center (SCC) in Jamestown CA have been in quarantine for Covid-19 for the last three weeks.
Last Thursday, there were between 20 to 30 cases of Covid-19 and as of yesterday, Elijah Johnson said there are 55 incarcerated individuals being quarantined in the small gymnasium with him.
The 55 individuals that are being held inside the gymnasium have received minimal medical attention, according to Johnson, who came down with the coronavirus almost three weeks ago.
"My energy is low; my blood pressure is low, and I've been having bad headaches. I'm only able to drink water because that's all that's available. I've been nauseous and trying to get help but there isn't any," Johnson said.
According to a California Department of Corrections and Rehabilitations (CDCR) spokesperson, there are currently 28 cases of coronavirus.
Johnson's mother, Jamilia Land, didn't know he was sick until two weeks after contracting Covid-19.
"I talk to my son every day and when I hadn't heard from him in over 10 days I began to worry. I called the facility several times with no success getting through. It wasn't until Elijah called and informed me that the fires had blown out the phone lines that I understood why" Land said.
Johnson said that yesterday was the first time a doctor had spoken to him.
"Today was the first time I've seen a doctor. He came over and put a check mark next to our names as proof of seeing us. He didn't tell us about performing any tests, didn't ask about our symptoms or offer any advice on how to care for myself," Johnson said. "It just blows my mind because everybody is in here walking around like zombies and you can see in their eyes that they are not feeling it."
Land is fearful, due to CDCR and its lack of an evacuation plan that her son and the other people held in CDCR custody will be left to die.
"Elijah said that he could see the smoke from the Washington fire coming over the hill from inside the gym," Land said. "The building is full of smoke due to the ventilation system which recycles the air from outside. Smoke and ash are coming through the vents."
Prisoners were not told of the fire and there are no evacuation orders for inmates if a fire breaches the facility.
"We are dealing with a pandemic on top of a natural disaster. It is frightening to know that as of September 3, the CDCR has reported over 49,900 positive cases with a population of 120,000 incarcerated people in California," Land said.
At least 20 prisons are sitting in fire zones, according to Cal Fire.
"CDCRs evacuation plan does not include evacuation of incarcerated individuals. So, what happens to incarcerated individuals like my son?" Land said.
SCC is about 13 miles from the Washington fire, which started on August 26 and was fully contained on September 1, according to Cal Fire.
No evacuation orders were given to residents, but 18 structures were destroyed, and the cause is still under investigation.
Sylvester Ani, a candidate for Congressional District 38 in Southern California, said problems with lack of transportation and humane conditions have always existed in the California prison system.
"This has been apparent with the lack of coverage, lack of resources and lack of decent care for incarcerated folks throughout the pandemic," Ani said.
He said the government would prefer the public forget they are there.
"These are systems that are not rooted in care. It's rooted in exploitation, and when you're exploiting, you don't care about the people that are involved, and you don't care about the families that are involved," Ani said.
Malik Washington, a formerly incarcerated journalist and activist has spent much of his time focusing on issues like this.
The California Department of Corrections and Rehabilitation has established a pattern of conduct in which it ignores the humanity of the prisoners in its care according to Washington.
"They have relegated the prisoners at SCC to the status of subhuman and that is unacceptable," Washington said.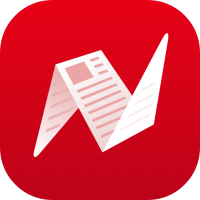 This is original content from NewsBreak's Creator Program. Join today to publish and share your own content.