"We don't have the ability to place anybody in housing," 2-1-1 says
The California Homeless Union and the California Poor People's Campaign are hosting the "Homeless Freedom Ride" this weekend in Sacramento.
Homeless advocates from across the state will converge at Jibboom Street on Saturday after a three-week journey by bus, car, boat or foot.
The freedom rides aim, according to a press release, is to shine a light on the truth about homelessness and change the narrative through local speak-outs, protests and rallies and communities to unite the unhoused across the state of California.
California is the nation's most populous state, with 161,000 people experiencing homelessness, according to 2019 estimates.
Crystal Sanchez, President of the California Homeless Union, has worked with thousands of unhoused members in over 15 cities and small towns and has been organizing to fight for housing and against the criminalization of the homeless.
"We don't always have to agree on everything, but at the end of the day, people's needs should be met, and if that is through another entity, we need to know," Sanchez said.
The 2018 ruling in Martin v. Boise made it illegal for the City of Sacramento or the County to cite people camping on public property.
Sacramento County Supervisor Sue Frost discussed the County's approach to homelessness in her September newsletter and her displeasure with Martin v Boise.
"The challenges of the Boise decision were compounded during most of the pandemic as the public health order further restricted when and how homeless camps could be moved, even if that meant an illegally parked RV on a public street," Frost said in a newsletter.
Frost said the ruling is frustrating because, to her, the best way to address the homeless crisis is to focus on drug and mental health treatment.
"Legally, the only way we can get back to cleaning up homeless camps is to add more housing," Frost said.
Frost thinks this depends on the willingness of the unhoused to come to the shelters and create campsites to accept services.
"While I wish we could immediately address the underlying causes of homelessness directly, like mental illness and drug addiction, increasing the number of beds available is what is going to get us back sooner to cleaning up our neighborhoods," Frost said.
An investigation of how Sacramento County provides local, state, and federal funding to the homeless community has revealed a system that fails to connect lost people to housing and other services.
Sacramento Steps Forward (SSF), established in 2009, is the lead agency and regional planning body that coordinates housing and services for homelessness in Sacramento.
In 2012, SSF took over for Sacramento County as the Continuum of Care lead organization and was awarded more than $15 million for 32 programs to end homelessness. SSF was awarded $20 million in 2017.
Sacramento County's homeless population experiencing homelessness on a nightly basis increased by an estimated 45 percent between 2013-2017, according to the Sheriff's department.
SSF was awarded over $45 million in state and federal funds, according to its 2019-2020 report.
Some of these programs include 2-1-1 and The Sacramento County Sheriff's Homeless Outreach Team (HOT).
The 2-1-1 program is the "front door" for the unhoused community to access the county's homeless services.
An unhoused resident called 2-1-1 and was told they could assist with shelters, but housing is unavailable.
"We don't have the ability to place anybody in housing," a 2-1-1 operator said.
The Sacramento County Sheriff's Department Homeless Outreach Team (HOT) claims a more service and community-based approach.
There are four divisions for HOT, which collectively have 16 deputies staffed according to a report by the Sheriff's department.
"I'm the only deputy that does this," a deputy said when called by an unhoused resident. "The only day I do this is Tuesday."
The deputy told the unhoused resident that he could connect with living assistants if they had a dog.
"I could get you in if you didn't have your dog," the deputy said.
The deputy said having pets is a significant barrier for people getting into housing.
Poor People's Campaign President Faye Wilson Kennedy is not surprised by Supervisor Frost's newsletter.
"She doesn't get it," Kennedy said. "And you know she's not genuine when they [the County] doesn't provide enough rehab or mental health facilities and services, to begin with."
Kennedy said there are not enough navigators for the thousands of homeless residents throughout the County.
"There are just not enough employees to handle all those people," Kennedy said.
Kennedy thinks many people who work with the City and County don't have a true sense of the nature of homelessness.
"I don't know what world some of these people are living in," Kennedy said.
A new state database shows that nearly 250,000 people sought housing services from local housing officials in 2020. Over 117,000 people are still waiting for help.
Although statewide homelessness data is not available for 2020 from HUD, some local entities have published data on their counts.
"Our community is not looking at how to solve this problem of the unhoused," Kennedy said. "They're looking at it piecemeal and we can't solve this problem without a holistic approach."
As a nation, we are at a critical juncture, the PPC said in a statement.
The Country needs a movement that will shift the moral narrative, impact policies and elections at every level of government.
Systemic racism takes the form of laws and policies that target people of color, impoverished people of color to create and deepen inequities in democracy.
Healthcare, economic security, education, housing, jobs, policing, incarceration, criminalization, and immigration has contributed to the disproportionate impact COVID–19 has had on poor communities of color.
These widespread conditions cannot be explained by blaming individual behaviors, nor are they inherent to our economy or society.
Still, instead they are created and sustained by unjust and immoral laws, policies, systems, and structures.
The free Community Festival and strategic planning session begin at 11 am at Jibboom Street in Sacramento.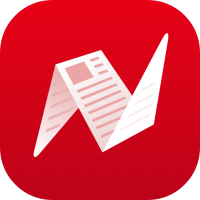 This is original content from NewsBreak's Creator Program. Join today to publish and share your own content.