The California March On for Voting Rights joins over 100 organizations and several major cities as marchers will go from Crocker Park to the steps of the California State Capitol in downtown Sacramento this Saturday.
The march takes place on the 58th anniversary of Dr. Martin Luther King Jr.'s historic March On Washington.
Executive board member of March On, Jamilia Land, is focused on increasing and exercising voting rights of formerly incarcerated people.
"In November 2020, Prop 17 was approved, which restored voting rights to people on parole upon leaving prison," Land said in a press release. "This enfranchised nearly 50,000 people on parole to become registered voters."
This is key in our current legislative pursuits around the country to not only stop voter suppression and empower the people most directly impacted, but to send a message to the powers that be who want to kill the fundamental right of voting for the American people that we, collectively, will not stand by and watch our rights be stolen, Land said.
Marches are being held nationwide with leaders such as Martin Luther King III, Alejandro Chavez and Reverend Al Sharpton will hold marches on Washington, D.C., Atlanta, Phoenix, Miami and other major US cities.
Sharpton said on Morning Joe that Senate Democrat are considering the John Lewis act and want to know what the public's opinion is before pursuing the legislation.
"We [Democrats] want to see where the public is and that's why it's important people show up tomorrow and march," Sharpton said.
Since January, 48 states have introduced 389 bills that would restrict voting access.
The most brazen of these bills would suppress high-turnout voting methods by banning ballot drop boxes and mail-in voting, slashing early voting days and hours, restricting who can get a mail-in ballot, making illegal the distribution of food or water to those in long lines.
Despite the US experiencing voting rights protests the last few months, the Senate adjourned on August 11 for a month-long summer recess without more progress on voting rights legislation.
The event will begin at 9:00 am on Saturday, August 28th, as will marches across the nation.
RSVP to the California March On for Voting Rights here.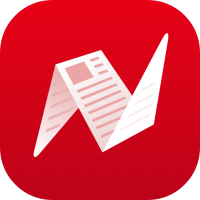 This is original content from NewsBreak's Creator Program. Join today to publish and share your own content.