A bill implementing the national 988 crisis hotline system in California which would allow people experiencing a mental health crisis to receive life-saving care is currently waiting to be set in the State Senate.
AB 988 is named after Miles Hall, a young Black male killed by Contra Costa police during a mental health crisis.
"His mother called 911 for help and instead her son received bullets," psycologist, Corrine McIntosh Sako, said.
States must create a framework to receive and respond to calls before July 2022, when 988 goes live, according to McIntosh Sako.
"Some (legislators) are hesitant to set the bill to the Committees since the bill involves a new fee," McIntosh Sako said.
The Sacramento County Board of Supervisors are waiting for the bill to be clearly defined before taking a position on a mobile crisis hotline, according to District 2 Supervisor Patrick Kennedy.
"I think it's a little premature for right now," Kennedy said.
Kennedy said the initial version lacks specifics on how it would be implemented at the local level.
"We want to ensure that whatever comes out doesn't infringe upon the county any limitations on its ability to control its behavioral health resources," Kennedy said.
He said the concept of the 988 hotline is consistent with what the County is doing already.
"It seems to me that the Sacramento County Board of Supervisors would want to throw their support behind AB 988," McIntosh Sako said.
Kennedy led an initiative last year to get Sacramento County to think about non-law enforcement responses to mental health crises. Sacramento County is currently developing a Wellness Crisis Response and Call Center and has allocated $12 million in county funds should the bill be passed.
"The County should be pushing and advocating for the surcharge in this bill as it opens up dollars for them to invest in building out their systems at critical points, instead of relying on one-time funds," McIntosh Sako said.
The National Suicide Hotline Designation Act was signed into law last year, establishing 988 as the alternative to 911 for suicidal and immediate mental health crisis response.
AB 988, introduced by District 16 Assemblymember Rebecca Bauer-Kahan, is supported by NAMI California, the Steinberg Institute, the County of Los Angeles Board of Supervisors and Sacramento City Councilmember Katy Valenzuela.
"I'm incredibly supportive of AB 988 because it builds off of our local work to create meaningful, non-law enforcement resources for folks experiencing mental health crises," Valenzuela said via email.
A group of Psychiatrists published an article with The New England Journal of Medicine last month saying they reluctantly counsel their patients to trust this system. However, they are fully aware that it may harm them rather than ensure their safety.
"Obtaining care in a mental health crisis should be as routine and assistive as calling an ambulance for other health crises. Yet for too long, calling 911 for psychiatric aid has been fraught with the possibility of lethal consequences," they said.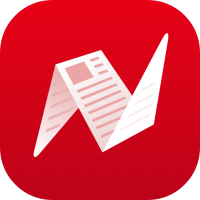 This is original content from NewsBreak's Creator Program. Join today to publish and share your own content.