Wind Youth Services says can't help either

Jazmin Bowen signed a lease with The Element Student Living from last August to July 2021 but was not allowed to renew her lease and has nowhere for her and her eight week old son to go.
She was connected to the student living apartments, mainly used for students attending Sacramento State, through Wind Youth Services (Wind).
Wind believes in promoting the safety, shelter and self-determination of all youth experiencing homelessness, including those who are unstably or unsafely housed.
Until today she had no idea she was not on a lease until today.
"Nobody said anything to me," Bowne said. "I thought I was on a lease until August 2022."
Bowen attempted to extend her lease in October when she got pregnant at the suggestion of her case manager who is no longer with Wind.
"She told me to go down there and renew my lease because they allow families here," Bowen said. "She told me they were family oriented so you could stay here after you get out of the program."
An employee at the Element told her today that her lease extension was rejected and an email stating that was sent to her.
Bowen has yet to find that email.
While at the Element, Bowen was told by management that she had to catch up on rent which had fallen behind by $3,000 when her case manager stopped working at Wind and she stopped hearing from anyone.
"I spoke to the managers and they told me that I needed to pay off that bill but since my case manager went to Mississippi, she wasn't coming," Bowen said. "No one was coming so it was all backed up."
Bowen said that every month she either goes to the Wind's office or they come to her and have her sign zero-income papers to live at the Element.
"The managers (the Element) said that I could rent the entire unit if I got my case manager to pay the $3,000 bill," Bowen said.
Wind Youth Services does not pay rent for the youths in their programs according to associate director of programming, Melissa Hansen-Rood.
Hansen-Rood said she cannot release any information about Bowen's case.
"She would have to come in because we cannot provide services to anyone with children or families," Hansen-Rood said. "We're not set up for that."
Hansen-Rood said they would direct Bowen to an agency that can help.
"We normally would try to refer them to organizations that are able to handle those cases," Hansen-Rood said.
Bowen's mother, Valerie, thinks she was put in this situation from either a lack of communication and concern from WYS and the Element.
"I don't know how this happens and all I know is this ain't right," Valerie said.
Management from the Element has not been available to comment and no eviction notice or 3-day pay or quit notice has been given to Bowen.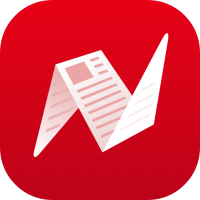 This is original content from NewsBreak's Creator Program. Join today to publish and share your own content.