Sacramento County District 4 Supervisor Sue Frost stood in solidarity with protesters at Kaiser Permanente in Roseville on Monday, August 9.
More than 1,000 people gathered outside of Kaiser to protest a mandate requiring COVID-19 vaccines for all healthcare workers.
Hundreds of signs, flags and scrubs from several health care networks could be seen all along Rocky Ridge Drive and Douglas Boulevard as motorists honked as they drove by.
Frost, who was an RN, is skeptical of the Center for Disease Control and Prevention (CDC) and the efficacy of the COVID-19 vaccine.
"In America we haven't freedom to make these kinds of decisions," Frost said. "I have questions about why the CDC seemed to all of a sudden say the PCR test doesn't work."
Last month the CDC notified the public that after this year clinical laboratories must have adequate time to select and implement one of the many FDA-authorized alternatives.
Frost told FOX 40 that the PCR test doesn't work and only identifies influenza and common colds.
"This whole time for a year and a half we've been basing our decisions to close down businesses and close down the economy based on a test that has been giving us false positives," Frost said.
She also said the vaccine is experimental and thinks it is not safe.
"It's against everything we believe in, it's against western bioethics to give someone an experimental drug without their consent," Frost said.
Sacramento attorney Mark Reichel told Fox 40 that being vaccinated as a condition of employment for a hospital worker is very reasonable.
According to California law, employers in the medical field have legal standing to fire employees if they deem it is necessary for a good cause.
"Everyone has rights but that includes the employers who are in the business of healing others," Reichel said.
Other Sacramento County supervisors could not be reached for comment and are holding a meeting most of the day.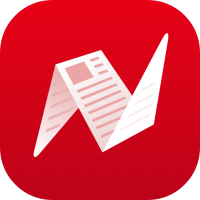 This is original content from NewsBreak's Creator Program. Join today to publish and share your own content.