Duke Cooney sent letter to supervisors saying community input is needed with new criminal justice agency
While campaigning for support in next year's election, candidate for Sacramento County Supervisor Duke Cooney attended a Cuties of Color meeting at Lavender Library downtown Sacramento on July 27.
Cooney is running for Sacramento County District 2 against long-time incumbent Supervisor Patrick Kennedy.
Cuties of Color is a collective of queer and trans people of color working to bring the community together through events curated by and for black indigenous queer trans people of color in Sacramento.
Cooney asked attendees what issues most concern them and solutions they want from their government.
He said that community encouragement and input is one of many things he hopes to bring to the Board of Supervisors.
"We have supervisors that have had their positions for many many years, unchallenged by anyone and that has an effect on them," Cooney said.
This has made Supervisors think they don't have any accountability to the public according to Cooney.
"Even today we saw them propose an entirely new criminal justice agency without the input of the community," Cooney said.
Cooney said County supervisors failed to have listening sessions or include activists who are in the community working for better public safety in the proposal.
"They didn't do that. They said 'this is our solution, take it or leave it,'" Cooney said.
Cooney sent a letter to the Supervisors encouraging the board to include community input to shape the proposed Public Safety & Justice Agency (PSJA).
"The proposal to create a PSJA did not include community engagement of all stakeholders or a commitment by the agency to address systemic racism and the disenfranchisement of impacted communities," Cooney said in the letter.
Cuties of Color member Elena Carrillo said she is excited to know Cooney is running and that the Board of Supervisors are not a diverse group, ethnically or politically.
"The board is made of five people. It's four men and one woman and one person of color," Carrillo said. "So it's not a very diverse group and these are people who have a huge impact on the County."
Deputy Campaign Manager Laurissa Wells said she has no doubt that Cooney can revitalize the community which has been suppressed by its current leadership.
"The times that they put the meetings out and the lack of information," Wells said. "The reason that we don't know what's happening is by design."
She said that Cooney's age and openness of his sexuality are what the community needs now as ever.
"This whole thing needs to be shaken up," Wells said. "It needs to resemble the people of Sacramento."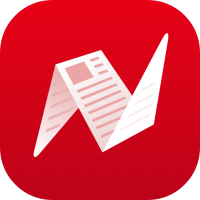 This is original content from NewsBreak's Creator Program. Join today to publish and share your own content.