Sacramento police officers let Amelian Tremond Houff die while calling for help for hours in his vehicle as officers gave him and the other passenger conflicting commands to exit the vehicle after being pursued by law enforcement in August.
It's time Sacramento rethinks traffic enforcement policy.
High speed pursuits, minor traffic offenses like expired registration and other non life threatening equipment violations and non-moving violations.
Minneapolis recently decided to curb minor traffic enforcement in the wake of the killing of Dante Wright. So has Philadelphia.
Sacramento should begin considering it.
Findings in a study from the Center for Policing Equity (CPE) using Sacramento police data revealed significant racial disparities in traffic stops and use of force.
Traffic stops are the most common interaction between police and civilians and are a primary source of racial and economic injustice according to Jordan Blair Woods, law professor at University Arkansas.
"Traffic enforcement is thus a common gateway for funneling over-policed and marginalized communities into the criminal justice system," Woods said.
Traffic enforcement should be used in the interest of safe mobility, not to arrest criminals which is rarely the case.
About 3 percent of traffic stops result in an arrest according to the CPE study.
A safety first approach to traffic enforcement would also remediate racial disparities and reduce interactions between civilians and law enforcement.
Sacramento Police Chief Daniel Hahn had commissioned the CPE for the report in 2018 after the police shooting of Stephon Clark, told ABC10 that the findings in the report are "unacceptable."
In lieu of the report, the Chief said the question becomes about what is causing the disparity and what to do about it.
"I can assure everybody that we are trying," Hahn said. "I do believe that diversifying our department more than it is right now is one of the things that needs to be done."
However, a more ethnically diverse police force does not change the department's approach to traffic enforcement or provide accountability to bad faith officers.
The Racial Identity and Profiling Board's (RIPA) 2021 annual report found similar disparities in the 15 largest law enforcement agencies in California reasonable suspicion about 37 percent of the time in 2019 according to RIPA data.
Twenty five percent of traffic stops made by the Sacramento Police Department were for reasonable suspicion that same year.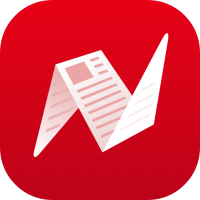 The RIPA Board also urged policymakers to prioritize changes to law enforcement agency practices in its 2021 report.
It also suggested changes to policies involving housing, education, health care, and the criminal justice system in order to minimize the disparities created by these and other systems.
A police officer needs to weigh out who they are chasing, why they are chasing them and if the risk to use the pit maneuver is justifiable according to retired New York City police officer and author of Police Brutality Matters, Joseph Ested.
Ested said that high speed pursuits have rarely been worth the risk it posed to himself, the suspect or the public.
"I feel that the chase was worth the risk only one time in all the chases I have had," Ested said.
Police chases and high speed pursuits are commonplace in California.
Ested thinks increased accountability would "weed out" bad policing.
"If you don't remove the players, and you just remove the tools, they're just going to find other tools that are in their arsenal to stop the vehicle," Ested said.
He thinks traffic stops should only be made for reasons related to dangerous driving but it's a lack of accountability that allows traffic stops to be misused.
"We shouldn't be going so hard on things that don't cause immediate danger," Ested said.
Ested agrees that Law enforcement should have dash cam video corroborating an officer's reason for making a traffic stop.
Driving that poses clear threats to the safety of other motorists must occur for a vehicle to be stopped according to Ested.
"Routine" traffic stops based on minor violations, pretextual stops and stops made for reasonable suspicion should be prohibited.
A narrowly defined set of violations, violent felony warrants and crime in progress should be permitted.
The Minneapolis city attorney's office recently announced it will no longer pursue tickets against motorists cited for driving on expired licenses if the sole reason for the suspension was a failure to pay fines and fees and not "egregious driving behavior" or criminal activity.
In order to reduce tragedies like Dante Wright and Amelian Tremond Houff from continuing to happen, Sacramento needs to change its pursuit policy, new traffic enforcement procedures, increased accountability and have a safety first approach.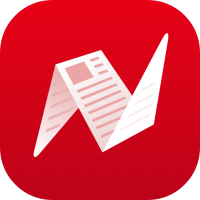 This is original content from NewsBreak's Creator Program. Join today to publish and share your own content.