Family of murdered South Sacramento business man and chief Hahn say yes
Sacramento, Calif.-- By Robert J Hansen
Two men have been arrested, according to family, for the alledged murder of a young entrepeneure who was shot last May in front of his barber shop in South Sacramento on the day he was awarded full custody of his 9 year-old daughter.
The identities of the men are not disclosed due to an ongoing investigation.
Terrance "TJ" Flournoy Jr. was shot on May 26 in front of his barber shop and died June 12 after several surgeries were unsuccessful.
TJ was a loving father, brother friend and son.
TJ moved to Sacramento from Comptom for a better life and to be close to his father. He owned a few businesses in Sacramento including a barbershop called Freshlines.
He gave to the homeless, well respected by the community, loved by those who knew him and was laid to rest on July 6.
Terrance Flournoy Sr. and his wife Khadijah condemn violence of all kinds and certainly any violcence in their community.
"We need to stop killing each other over nothing," Flournoy Sr. said.
They have not seen their granddaughter since May, when TJ was shot.
"Me and her have a good relationship together and I want to get a chance to see her," Flournoy Sr. said. "She doesn't have her father anymore so I have to be there for her."
They do not know where their granddaughter is but Khadijah thinks she is with her mother.
"We are working on that right through the courts to get grandparent visitation rights," Khadijah said. "I'm pretty sure she [the mother] has custody now."
According to Khadijah, TJ's murder was personal and could have happened in any neighborhood.
She said the violence TJ was victim to is not a normal thing for Black people.
"It wasn't the neighborhood, it could have happened in front of any shop," Khadijah said. "He was the target."
Khadijah is frustrated how local media is quick to cover murders of Black people when if it is gang related but not TJ who was cherrished by his community.
"If he would have gotten killed because he was running with a gang or it was a drug deal gone bad, it would have been on every channel on the 10 o'clcok news," Khadijah said. "Because he was a Black man, they didn't even see that he was a man of quality."
Khadijah wants the same respect, privledge and empathy from the media that white mothers and fathers get.
"They make it sound like we're just out here running around," Khadijah said. "That is not common."
She was referring to an incident where two Black teenagers were killed in a shooting at Arden Mall last November that some local media incorrectly reported was gang related.
"The media has been quick to label this gang violence. This has nothing to do with gang violence," said the boys' aunt Sharron Jackson to Fox 40 last year.
Chief of Sacramento Police Department Daniel Hahn said he wasn't surprised about how the Arden Fair shooting was covered.
He wasn't surprised by the response by some in the Sacramento community or how some people and neighborhoods get media coverage when others do not.
"We as a society, in general, do not care enough about people who lose their lives in our neighborhoods with the highest poverty," Hahn said.
Only one local news station, ABC10, aired a segment on TJ's murder according to Khadijah.
"And they didn't even highlight what his [Terrance Sr.] father said," Khadijah said.
Anti-Violence Safety and Accountability Project cofounder, Jamilia Land said if TJ had owned a store in Rocklin and was white the entire situation would have been given different attention.
"I believe that law enforcement would have responded very differently to the family and to the community," Land said. "They would have had someone in custody in a short time."
Land thinks the media would have portrayed TJ as a pillar to the community.
"His life would have been portrayed in a very humanized manner," Land said.
Chief Hanh thinks not addressing race and our differences lead to repeating the same mistakes that lead to riots and civil unrest.
"All the while those in poverty continue to lose their lives and dreams," Hahn said. "So the media is a huge part of that."
The Chief agrees that there would have been significant media coverage if TJ had been white and lived in the suburbs.
"Some people matter and some people dont. That's the reality of it," Hahn said. "Too often, people of color and the poor neighborhoods don't."
The Chief said he read racist comments on the Sacramento Bee's article on the Arden Mall shooting the day after it happened.
"I saw comments like, 'That's just savages being savages,'" Hahn said. "'That's what happens when you don't have parents.'"
Hanh said his department didn't know much the day after the shooting and neither would the media.
"The SacBee article didn't outright say it, I think it was just what people took away from it," Hahn said.
The press is so powerful in its image making role, it can make the criminal look like he's the victim and make the victim look like he's the criminal - Malcolm X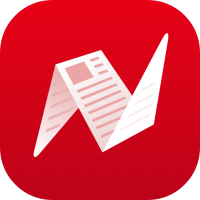 This is original content from NewsBreak's Creator Program. Join today to publish and share your own content.