Sacramento, Calif.— By Robert J Hansen
The City of Sacramento and West Sacramento are hosting a virtual open house on Wednesday, July 28 to notify the public about the public-comment period for the Broadway Bridge Project according to a newsletter. 
West Sacramento, in cooperation with the City of Sacramento and Caltrans, are planning to construct a new bridge over the Sacramento River south of the Pioneer Bridge.
Mayor Darrell Steinberg is excited that the cities are launching the process to create a neighborhood friendly bridge at Broadway.
"Building a great Sacramento region and addressing the challenge of climate change means establishing more connections between our cities and more ways for our people to get around on foot, on bicycles or on public transit," Steinberg said.
The new bridge must accommodate a streetcar alignment and must be a moveable span structure to accommodate river traffic according to documents.
It must also include infrastructure for pedestrians and cyclists according to the proposal.
The project is based on recommendations from two studies which were completed over the past decade and identified potential river crossing locations.
"The project team is also coordinating with other on-going projects to improve the cities of Sacramento and West Sacramento," said project manager for the City of Sacramento Jesse Gothan. "We're excited to continue this work to enhance, redevelop and redesign both sides of the Sacramento River."
Total project cost ranges from $180 million to $350 million at the high end depending on alignment, bridge width and bridge types according to cost estimates.
So far the project has $3 million in funding.
Both cities have contributed $750,000 and $1.5 million in federal funds and future funding is currently being sought for the next phases of the project through a variety of local, state, and federal sources.
The final design and Right-of-Way acquisition is expected to begin in 2025 and continue until 2030 according to the city website.
Both cities anticipate construction to be completed between 2030 and 2035.
The 45-day comment period began July 7 and runs until August 23.
Written comments should be submitted to Jason McCoy, Supervising Transportation Planner with the Capital Projects and Transportation Department.
#transportation, #sacramento, #darrellsteinberg, #broadwaybridgeproject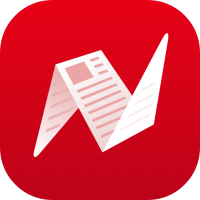 This is original content from NewsBreak's Creator Program. Join today to publish and share your own content.