Q & A with Sylvester Ani Jr.
Sacramento, Calif.-- By Robert J Hansen
Sylvester Ani Jr. is running for Congressional representative of California's 38th District challenging long-time incumbent Linda Sanchez in the 2022 midterm election.
California's 38th District is located in the southern portion of the state and includes part of Los Angeles and Orange counties.
This reporter met Ani while he was in Sacramento on Juneteenth to speak at the California State Capitol Building after the California Abolition Act (ACA 3) passed unanimously through the Assembly public safety committee on June 15.
ACA 3 aims to amend the Constitution of California to end involuntary servitude in California and still is working through the legislature.
Ani is the son of Nigerian immigrants and has a bachelors of science in psychology from Azusa Pacific University.
Ani isba local organizer and has lived in Cerritos most of his life.
Ani, 27, had to grow up quickly having lost his father, who was killed when he was 13 and his younger brother to sickle cell anemia and said those events really made him mature faster and made him step up in his household at an early age.
Q: What made you feel like you had to run for Congress?
A: I looked outside and I saw what people are going through. They can't afford to put food on the table, they can't put a roof over their head, they can't afford to get an education. Society has been functioning for a long time in a way that wasn't meeting the needs of the people.And it's not from a lack of resources, it's a lack of will. And seeing that, I couldn't stay on the sidelines anymore. The work that's being done will only go so far, as long as the systems and the structures that continue to oppress and deprive these communities of resources continue to function. We have to get to the root of the problem.
Q: What is the root of the problem?
A: The root of the issues facing this country is the exploitation of poverty, the exploitation of people which started being phrased in a way that was specifically racist and over time has developed and transformed where now it manifests itself in the form of classism. Where the byproduct is still affecting marginalized communities of color and at the same time you can tie it down to an economic structure that oppresses all people.
Q: Was there something Representative Sanchez did or did not do to influence your decision to run?
A: You can't put everything on one person but when you have an individual that has been part of the establishment for over two decades and you look at their track record of not being for medicaid for all, that continues to vote to increase the military's budget, those are things that are preventing us from creating a society that meets people's needs. The question is always "How are you going to pay for it?' We have the money but if we're voting to put that money in weapons of destruction instead of building programs that lift up society, then we're only going to get so far. We need fresh faces and new ideas to push forward a progressive message and continue heading in the direction that the country has been for a long time.
Q: As a progressive, do you see yourself being able to work with Republicans?
A: I think that you can find common ground with anybody. Something that Dr. King talked about the beloved community. With the issues that we face as a country, you love people but you seek to destroy evil systems. My approach is to specifically target policy and issues, not people. Once you focus on that you can shift away from the tribalizm. Also, you cannot be afraid to heighten the contradictions within your own party. A lot of times we have people playing on different teams and we all should be playing on the same team. I think it lends more credibility when you're willing to callin the shortcomings of your own party as well as critique the other side.
Q: Are their Congressional representatives that you feel do not have the people's interests in mind and how would you deal with them?
A: Absolutely, there are definitely a lot of bad faith actors that we're seeing in politics on both sides. If we lose the ability to lead with love and grace, we've lost faith in humanity and that's not the place that I'm working from. I understand that there are people that disagree with the change that is coming and they are going to fight against that. My job is to present these positions in a way that leads with good faith, that calls people in and at the end of the day it's what the people want.
Q: What is your take on Police reform?
A: There's only so much that you can do at the federal level because lots of those decisions are made at the local level. But as a federal representative your only power is not just making laws but pushing certain conversations. With the issue of policing, it's the job description. We should ask ourselves 'What makes us safe?' I live in a nice neighborhood and I don't see the police. I feel safe because of the resources within my community. The communities with a lot of police don't feel safe and those are the same communities that lack resources. I think with the focus on public safety and shift away from policing. The history of policing is directly tied to slave catching. That's the inception of it in this country. Let's talk about what makes us safe and that's meeting the needs of people that creates an environment and lowers the incentive to commit crime against one another.
Q: Where do you stand on these major Progressive issues?
The Filibuster?
Vote to end it.
Citizens United?
That needs to be overturned.
Expanding the Supreme Court?
There shouldn't be any issue with packing the Supreme Court. It happens.
Statehood for Washington D.C. and Puerto Rico?
Yes for D.C. and if Puerto Rico wants that.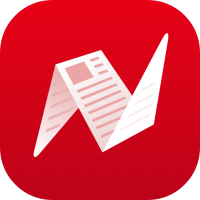 This is original content from NewsBreak's Creator Program. Join today to publish and share your own content.