Sacramento, Calif.-- By Robert J Hansen
The Sacramento County Regional Parks is hosting a public engagement meeting at the Wilton Community Center in order to obtain input from the community and other stakeholders on how to develop Dillion Ranch on Wednesday, July 28.
The public also will have the option to attend via Zoom.
The County acquired Dillard Ranch in 2018 through a trade agreement with Cosumnes Community Services District.
"We are excited to hear from the public and to include their input in our plans as we move forward with the development of this property," said Liz Bellas, Director of Regional Parks. "We have had this property for three years now and we are ready to develop it into something that the community can enjoy and be proud of."
Dillard Ranch is in Wilton, California and is approximately 97 acres in size. 
Currently the ranch is a working ranch used for cattle grazing and growing hay, with a single-family dwelling and additional farm structures.
According to the County, the property is eligible for listing in the California Register of Historical Resources for its significant association to patterns of agricultural history in Wilton and as a property that embodies the distinct characteristics of a ranch in Wilton, Sacramento County, California. 
Consideration of the integrity of the property's contributing buildings finds that the ranch house, garage, granary, and hay barns retain sufficient evidence of their historic design, use, and association with the ranch's early operations to support the property's eligibility.
Mary Maret, Senior Natural Resource Specialist, said Dillard Ranch is a historic dairy that is currently being grazed for beef cattle in a 2020 assessment of the property.
According to Maret, most of the property is leveled, flood irrigated pasture that is harvested twice a year for hay and grazed year-round by beef cattle.
"There is a farmhouse, several outbuildings, and a one-acre pond associated with the historic dairy," Maret said. 
Maintaining the existing practices, such as flood irrigation, hay harvest, and grazing have been beneficial to the wildlife that are already using the ranch according to Maret.
"Although improvements and enhancements can be made, there are already many wildlife benefiting from the existing agricultural practices at Dillard Ranch and conversion from agriculture to another use, such as recreational turf, could be detrimental to many of these existing wildlife and their habitat," Maret said.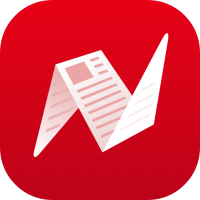 This is original content from NewsBreak's Creator Program. Join today to publish and share your own content.