Sacramento, Calif.-- By Robert J Hansen
UC Davis Energy Economics Program Director David Rapson cautioned that there are risks in moving to quickly and artificially inflate EV demand in his July 13 piece in Econofact.
Rapson says we still have a lot to learn about the ability of electric vehicles to meet our transportation and climate needs.
EVs are a clean solution for California to reach its decarbonization goals but in other states that may not be the case according to Rapson.
"The electricity grid is different in different places," Rapson said. "It's about what happens nationally."
Because California is a clean state so electric vehicles are a cleaner solution but some states in the Midwest use coal.
"If we care about climate change then it's not just about what happens in California," Rapson said
California's EV population was around 635,000 about 2 percent of the state's entire passenger vehicle population in 2020 according to the California Energy Commission.
Each state should assess how much switching to electric vehicles offers it in terms of emissions reduction according to Rapson.
Whether it's through mandates and subsidies, decarbonizing the electrical grid or a combination of the two, both are highly complicated.
"We're talking about getting rid of something you can turn on and off and replacing it with something you can't," Rapson said.
Dispatchsble generation from fossil sources is a different product than from intermittent renewables which cannot be turned on and off.
"Until you have that, you're going to need to use something you can turn on and off," Rapson said.
According to Rapson, until electricity can be stored in mass, some fossil fuels are needed.
Expanding EV ownership and charging infrastructure requires the right incentives, lower costs to consumers Rapson said.
Rapson said once the price of EVs finds equilibrium with the market, then companies like Tesla will know how many charging stations would be needed.
"If you get prices right then Elon Musk is going to figure out what is the best number of charging stations to have," Rapson said.
Without incentives like lower prices, you could wind up making too few or too many stations Rapson said.
"That's expensive and irreversible infrastructure," Rapson said.
Rapson said there is not a solution to replacing large and mid size hauling trucks.
"Nobody knows the answer to that question," Rapson said. "If anyone tells you they know the answer to that question they're lying," Rapson said.
Giles Giovinazzi, Senior Advisor to the California State Transportation Agency (CalST), said he doesn't know of anything being done about replacing heavy duty and medium duty trucks.
Giovinazzi spoke at a policy forum on transportation infrastructure spending hosted by Sacramento State Alumni Association via zoom in June.
Christina Lokke, Policy Manager for Sacramento Area Council of Governments (SACOG), also spoke at the forum.
She said besides some funds for charging infrastructure for heavy duty trucking, not much is being done to electrify larger vehicles.
"It is a significant source of emissions that need to be electrified," Lokke said.
That's the type of thing that we can only discover when we set the right incentives according to Rapson.
The takeaway is that there are lots of uncertainties when moving forward with electric vehicles.
"How many charging stations and how many EVs would we need? When do we need to decarbonize the electrical grid?" Rapson said.
How quickly do we electrify the heavy duty and medium duty truck fleet? Consumers have to be given the appropriate incentives according to Rapson.
"We're trying to decarbonize the entire transportation sector," Rapson said. "That's where I feel electrical vehicle policy is lacking."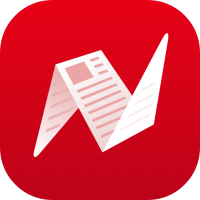 This is original content from NewsBreak's Creator Program. Join today to publish and share your own content.