Sacramento, Calif.-- By Robert J Hansen
The Sacramento City Council began developing a plan on how to use $112 million American Rescue Plan (ARP) funds at a July 20 meeting.
The American Rescue Plan provides $350 billion dollars in emergency funding for state and local governments to remedy rising costs and falling revenues providing $195 billion for states and $130 billion for local governments.
Sacramento Mayor Darrell Steinberg and the council members are planning to use the funds for "business environment" related purposes.
The city recently recieved its first tranche of ARP funding.
"Even though the circumstances now are different, some of the recommendations coming from businesses are different from the recommendations coming out of CARES funds," Steinberg said.
Council members and the Mayor are planning a return to business campaign for cleanup projects and rejuvenate business downtown.
"With CARES it was direct assistance for struggling businesses," Steinberg said. "This is more business environment related."
The Sacramento Metropolitan Chamber of Commerce supported the Mayor's and Council's proposal for how to use ARP funds.
Jazmin Alop spoke on behalf of the Chamber of Commerce during public comment.
"As the voice of business in the Sacramento region we have been in constant communication with our business community and decision makers who effectively navigate through the very real impacts of the COVID-19 pandemic," Alop said.
Executive Director of Downtown Sacramento Partnership Michael Ault wrote a letter in support of the proposal.
Ault said the partnership encourages the City Council to prioritize economic investments by reopening businesses, attracting workers, and bringing visitors back downtown.
"As you consider how to apply relief from the ARPA, we urge you to reflect on the continued economic impact suffered downtown and its potential for profound lasting impacts reaching far beyond its physical footprint as we transition our city and region from survival to revival," Ault said.
Downtown Sacramento employs nearly 40 percent of the city's total workforce.
"Without assistance, long term recovery for downtown, Sacramento is in jeopardy," the letter said.
The loss of pedestrian traffic has created instability that requires a recovery with continued investment according to Ault.
District 2 Councilmember Sean Loloee thinks the city should already be making the city clean and safe.
"We shouldn't be waiting for an ARP to create basic needs for our city," Loloee said.
Loloee said the plan overlooks the needs of his district and its stakeholders.
"We talk a lot about equity, disparities and economic and racial injustice," Loloee said. "I want there to be a direct benefit that my constituents will know how it impacts their community."
According to Loloee, District 2 historically gets overlooked for federal funding.
District 8 Councilmember Mai Vang thanked the council for its support connecting to Asian business owners whose native language is not English.
"It was great to see that," Vang said "[Staff] helping to translate and work with our small business owners," Vang said.
#ARP, #Sacramento, #business, #darrellsteinberg, #maivang, #seanloloee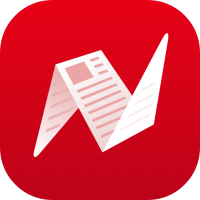 This is original content from NewsBreak's Creator Program. Join today to publish and share your own content.