Sacarmento's teachers have not been held accountable for racist behavior
Sacramento, Calif.-- By Robert J Hansen
Sacramento schools from elementary schools to Sacramento State have experienced an alarming pattern of racist behavior from educators in the past few years.
From a Sac State economics professor and his wife using racial slurs against their neighbors, using slant-eye or saying the N-word, there has been no accountability.
That lack of accountability seen from school districts stems from the unions that represent the teachers which has allowed this behavior to continue.
Sacramento City Teachers Association 2nd Vice President Hasan McWhorter is already defending the Kit Carson teacher who said the N-word in class.
"While we are offended by a teacher using the N-word but not every rapper using those words," McWhorter said recently on Facebook. "We are part of the problem."
He even went so far as to say Black people prefer to be victims.
"The fact is we don't like doing the hard things because we love to be the victims," McWhorter said.
While the Black community demands accountability for racist educators, the only ones who don't want to do the hard part are the unions and the school districts.
Nichole Burkett, who used slant-eye in a class, was advised not to make any statements until "my union representative gets back to me."
Burkett, the economics professor and the teacher who used the N-word in class, Katherine Sanders, all still have their jobs.
In the last three years, there have been over half a dozen incidents of racism in Sacramento schools.
"It keeps getting swept under the rug," Barry Accius said.
Accius, Sacramento Voice of the Youth CEO and Community Activist is adamant that Sanders be terminated.
Superintendent Jorge Aguilar has an opportunity to make a stand or perpetuate racism with inaction.
Aguilar said at a July 1 press conference that the decision to fire Sanders is his. But pending an investigation.
Aguilar said he stands in solidarity with African Americans and that racism is not tolerated.
He also said that he had to wait for an investigation which ostensibly is ongoing.
Any school who still employs educators that are racist or insensitive to racism is not earnest about racial equity and inclusion.
Aguilar can claim to be in solidarity with the Black community, but his actions won't match his words until Sanders is fired.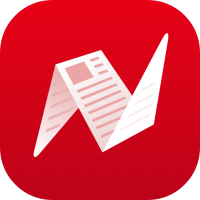 This is original content from NewsBreak's Creator Program. Join today to publish and share your own content.