Sacramento, Calif.-- By Robert J Hansen
Vice president of Sacramento City Teachers Union (SCTA), Hasan McWhorter, compared a Kit Carson International Academy teacher saying the N-word in class to Black rappers last week.
SCTA is the union that represents Sacramento City Unified School District which Kit Carson belongs to.
McWhorter defended Katherine Sanders who last month said the N-word twice During a lecture on June 15.
"As a 50 year old Black man I think we waste our energy on small things and ignore the real problems," McWhorter said on Facebook.
McWhorter said Black people should be more upset about rappers using the N-word than teachers And those who aren't, are part of the problem.
"While we are offended by a teacher using the N-word but not every rapper using those words," McWhorter said. "We are part of the problem."
According to McWhorter Black people boycotting Sanders should also be boycotting Atlantic records.
"The fact is we don't like doing the hard things because we love to be the victims," McWhorter said.
McWhorter was contacted and had no comment.
African American Advisory Board (AAAB) member Conrad Crump said teachers are not entertainers and deflects from the problem.
"I think that's ludicrous," Crump said.
Crump said McWhorter's comments fail to acknowledge that educators employed by the district.
"Rappers are not employed by the District to teach our students," Crump said.
Superintendent Jorge Aguilar was reluctant to give any information about Katherine Sanders employment with the school during a July 6 AAAB meeting according to Crump.
"That's something as advocates for students we definitely want to see done," Crump said. " she's got to get out of there."
Crump said racial bias training will be mandatory for every teacher but the district's actions still do not match their language of zero tolerance for racism.
"I think there's a lack of value across the board when it comes to black students," Crump said. "It's good they'll have to do training but it's not enough."
Sacramento Voice of the Youth CEO and Community Activist Berry Accius is adamant that Sanders be terminated.
"There should be zero tolerance for this kind of language," Accius said.
According to Accius, Sanders has not been terminated and there is a devepin pattern of lack of accountability from school districts across the city.
A survey by Education Week found that nearly a quarter of district leaders, principals, and teachers don't believe that systemic racism exists.
National Education Association President Becky Pringle spoke about systematic racism at the union's representative assembly in early July.
"We know that not everyone sees the systemic racism that exists within all of our social systems," Pringle said. "So you will hear me talk about the structural racism across systems, not just the education system, because everything impacts our students' ability to learn."
Whether or not Sanders will return to Kit Carson this fall is still unknown as Superintendent Aguilar has not been available for comment.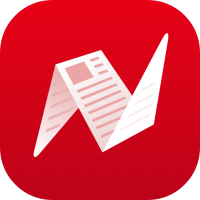 This is original content from NewsBreak's Creator Program. Join today to publish and share your own content.