Both plan on contesting citations
Sacramento, Calif.-- By Robert J Hansen
Two women were given citations by Sacramento County park rangers for parking on the bike trail so they could give food to homeless residents camped on the bike trail along the American River downtown Sacramento on June 29.
Allison Jones and Sheila Roberson have given food to homeless people camped along the bike trail and at Cesar Chavez park for over two years.
"We do this all the time and have never been bothered like this," Jones said.
Jones said she parked near the bike trail and set up her table close to the encampment of nearly 50 people, as she normally does.
"He just [police] came up and said 'IDs please'," Jones said. "I was parked and already outside of my truck."
The citations officially are for driving in an unauthorized zone issued by Sacramento County Regional Parks according to spokesperson Ken Casparis.
Casparis said that earlier that same day someone was killed by someone driving on the bike trail.
"That's why the bike trail is not a safe area to park," Casparis said.
Jones asked the ranger why she needed to show her ID and why she was getting a ticket and was told it was because someone died on the bike trail.
"What does that have to do with me?" Jones said.
Jones said she isn't going to let the citation bother her but her friend is upset over the incident.
Both Roberson and Jones said they plan on contesting their citations.
"We were down here feeding with a table up and everything," Roberson said. "They didn't have to do that and we weren't bothering anyone in the first place."
Roberson said the rangers told her that they weren't supposed to be accross the bike trail, told them to pack everything up and if they did not, they would have their cars towed.
"We have been there plenty of times," Roberson said. "They were mean and intimidating us for giving food to homeless people."
"Giving tickets to people feeding homeless people is just wrong," Roberson said.
Jones thinks the city and county both need to find other ways to fix the homeless problem or it will get worse.
"Sacramento is going to become run down if they don't find a better way," Jones said.
Jones said it is heartbreaking to see people living in front of City Hall in tents.
"They make them take the tents down around eight In the moring when the offices open," Jones said.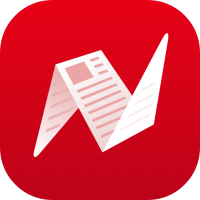 This is original content from NewsBreak's Creator Program. Join today to publish and share your own content.