Video of deputies pulling over medical assistant at gunpoint
The Sacramento County Sheriff's Department has denied a request for body camera video of a June 15 traffic stop.
"Your request is denied pursuant to California codes 6254 etc.," the email said.
Brittany Williams was pulled over at gunpoint on Norwood Avenue near Jessie Street in North Sacramento last month with her 5 year-old son in the car.
She said a deputy followed her from near her home on Fair Oaks Boulevard to Norwood Avenue for at least ten minutes.
She was let go with an apology from deputies.
There is no investigation or sincere interest of public safety that meets the standards in the codes cited to deny the request.
The Sacramento NAACP demanded that deputies have body cameras last year after several controversial cases involving deputies were caught on camera according to ABC10.
Last January, Sheriff's detectives were investigating a potential shooting when they shot and killed Kershawn Geiger who died on Friday, January 15.
On February 15 all specialty units for the Sacramento County Sheriff's Department, including the gang unit, the problem-oriented police team, and the homeless outreach team began wearing body cameras.
The Supreme Court case in the Pentagon Papers controversy was over the media's rights against the federal government's.
When President Richard Nixon argued that prior restraint was necessary to protect national security, the case was decided together with the Washington Post.
In New York Times Co. v. United States (1971), the Court held that the government did not overcome the "heavy presumption against" prior restraint of the press in this case.
Supreme Justices Hugo Black and William Douglas argued that the vague word "security" should not be used "to abrogate the fundamental law embodied in the First Amendment."
Justice Brennan reasoned that since publication would not cause an inevitable, direct, and immediate event imperiling the safety of American forces, prior restraint was unjustified.
Restricing the press from video of a misued traffic stop is not in the interest of the public
If the Pentagon Papers had to be allowed to be published, then video of a traffic stop does too.
In a February press release, The Sheriff's department said it is committed to an ongoing partnership with our community to provide the highest level of service based on trust and transparency,
"In addition to our in-car camera systems which have been utilized for over a decade, the implementation of the body-worn cameras will allow deputies to document incidents and interactions and obtain evidence during investigations," the press release said.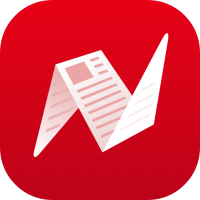 This is original content from NewsBreak's Creator Program. Join today to publish and share your own content.