Mother of woman who died says the two women were 'beautiful butterflies'
Sacramento, Calif.-- By Robert J Hansen
A 29-year-old man was arrested Thursday and is accused of killing two women in a car accident last weekend according to the Sacramento Police Department.
According to police, officers arrested Ricardo Beltram who was booked into the Sacramento County Main Jail and faces felony charges of vehicular manslaughter and driving under the influence.
Dejuana Byrd and Raquel Hudson were killed when a red truck hit the side of their friend's SUV at high speeds killing Byrd instantly. Hudson passed away soon after according to the Sacramento Police Department.
Azure Dee Brewer, the mother of one of the women who died, is devastaed and angry.
"He's comfortable driving drunk ... at that speed," Brewer said. "He took two beautiful lives."
Brewer said that the truck was driving too fast and people who know the area, know not to drive fast at that intersection.
"What was he thinking about," Brewer said. "I don't even want to see his face. I don't know if I can even sit in the same room with him."
Brewer said she knows few facts about the accident but a detective told her on July 15 that the driver was taken into custody.
"At first I really didn't want to talk to anybody," Brewer said. "My kids are my life. It's probably better I don't know the details anyway."
Kenneth Carroll, 40, said he was the first to arrive at the collisionand tried to help by pulling one of the women from the SUV before police arrived.
"I was on my way to work and I saw this truck upside down," Carroll said.
Carroll said he saw a man in the truck and helped him out as police began to arrive.
"He was the first one I pulled out," Carroll said. "When I pulled him out of the truck he was unconscious."
He said he only saw the red truck at first.
"I didn't know there was another car involved until he heard screaming down the hill," Carroll said.
Carroll said he only has a chance to pull out Byrd who was in the back seat of the SUV,
According to Brewer, the driver and other woman has been released from the hospital and her and her and her family request privacy at this time.
Brewer said her son arrived at the scene before she did and her family lives about a minute's drive from the intersection where Dejuana was killed.
"When I got there my son wouldn't let me go to the car," Brewer said.
The women were stopped at a light and when they pulled into the intersection is when they were hit by the red truck according to Brewer
According to Brewer, that intersection is dangerous and last year a friend of her daughter survived being hit last year at the same intersection.
"There are so many accidents right there," Brewer said. "It's terrible."
Brewer said she knows another woman who survived a car accident where she got hit head on at that same intersection last year.
The memorial at Arden Garden and Northgate spanned 50 about feet down the sidewalk and a second memorial was set up down the hill where the SUV came to rest.
"These women had so much going for them," Brewer said. "Our world is gone."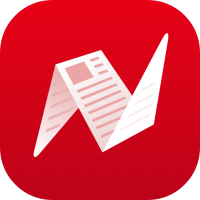 This is original content from NewsBreak's Creator Program. Join today to publish and share your own content.