Q & A with Caity
Sacramento, Calif.-- By Robert J Hansen
Caity Maple is running for Sacramento City Council for District 5 in the 2022 election. She is running on the seat that will be left by the retirement of Councilmember Jay Schenirer. 
Maple shares about her upbringing, why she felt she had to run for office and her plans to fight homelessness.
She was born on military base housing in Jacksonville Florida and moved to Sacramento when she was eight. She turned 30 July 14.
Q: What got you interested in politics?
A: I did my internship at a non-profit called California Forward. It's a bipartisan policy think tank where I worked on budget policy, elections and campaign finance. I loved it and that's how I started my career in this field.
If you had asked me in college if I was going to do this I would have said no.
I just really love the idea that you can create systems that benefit people's lives. That we collectively have the power … to make people's lives better.
Q: Why do you want to run?
A: There was one moment I can pinpoint where I was like, that's it. 
There was a moment when we were discussing Homelessness solutions and someone suggested at a city council meeting and they said 
'We have all these empty buildings that the city owns and we have all these empty buildings and we have all these people living on the street. Why doesn't the city use these buildings to shelter people and provide services?'
Seemed like a really reasonable solution I thought.
And one of the council members said it's not fair to the developers and we need to ask them.
It was a very eye-opening experience for me because I was like oh … that's the perspective they look at it from.  I remember thinking to myself this District needs someone who's going to prioritize the people, not developers.
Q: What are your top priorities?
A: My priorities are a reflection of what I hear from people. 
When I talk to anyone, the number one thing, it doesn't matter what neighborhood you're in, doesn't matter what council district you're in and it probably doesn't even matter what city you're in is homelessness.
Housing and gentrification are my next top priorities. 
If you go to Oak Park people are really concerned about displacement. Neighborhood is turning into something that people don't recognize and can't afford.
Building the job pipeline is another priority. Look what's happening with restaurants and other businesses that are not able to fill some of the opportunities they have open. That's because they're low wage jobs.
I'm really interested in building out the apprenticeship pipeline for high-wage jobs and benefits in Sacramento.
For me the job is not done until everyone has a roof over their head. Whatever we need to do to get there it's what we need to do.
Q: What new ideas for solutions to homelessness would you bring to the council?
A: Something has to change because otherwise it's going to be the same revolving door of people who are catering to business interests over what people need. 
We have to find strategies to keep people in their homes whether they be from displacement or falling into homelessnes.
And also how do we build up supply? That's how we're gonna keep the cost down right. The reason the prices are skyrocketing is because we do not have the supply to meet the demand. 
We have a lot of market rate housing, we have a lot of high income housing, but what we don't have is low income and affordable housing. 
I think for all the money that we spend, Millions and millions of dollars have been spent on administration and all the stuff that doesn't end up in the hands of the people who need it. That needs to stop.
Think about all that money that was spent on bureaucracy that we could've taken over the last several years and actually built housing. We could've put people into housing, apartments or tiny homes or whatever and that didn't happen.
So any money we get in the future we need to make sure there's a certain amount per dollar that goes to housing projects straight into the hands of people that need it.
Getting the services to the people is another thing that needs to be fixed. We just don't have enough, we don't have enough places for people to go to rehab they're all full.
All the advocates will tell them 'OK, call this person or call that number.' And the answer is 'we don't have that.'
More about Maple and her campaign can be found at her campaign website.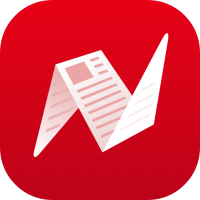 This is original content from NewsBreak's Creator Program. Join today to publish and share your own content.