Supervisor Patrica Kennedy said 'Suck it City of Sacramento'
Sacramento, Calif-- By Robert J Hansen
The Sacramento County Board of Supervisors confirmed the appointment of two director-level positions at the July 13 meeting downtown Sacramento.
Dalen Fredrickson was appointed as the permanent director for Child Support Services and has been acting director since March 2021.
Fredrickson said his office currently is handling about 70,000 cases which translates to roughly 100,000 children.
"It's an honor to work with the outstanding, dedicated staff at the Department of Child Support Services," Fredrickson said. "We will absolutely do our best to make sure that the customers of Sacramento County receive exemplary service." 
"Those children need someone to watch over and make sure they're doing well," Supervisor Sue Frost said.
"Dalen has been an important part of Child Support Services​ for more than six years, and we are pleased to appoint him to a position he has been serving well for several months," said Bruce Wagstaff, Deputy County Executive for Social Services.
The new Director of Homeless Initiatives is Emily Halcon.
"I take this very seriously, I take this responsibility seriously and I am committed to doing as much as I can to further the efforts of the county," Halcon said.
"Sorry City of Sacramento," Frost said when introducing Halcon
Supervisor Partick Kennedy has worked with Halcon for many years when she was with the City and is pleased she now works for the County.
"I got to tell you, you know you [Frost] said 'I'm sorry City of Sacramento.' No, I don't feel that way," Kennedy said. "I say suck it City of Sacramento. Because we stole a good one."
County Executive Ann Edwards said the County is thrilled to welcome Emily as a permanent part of the county team dedicated to serving such a vulnerable population.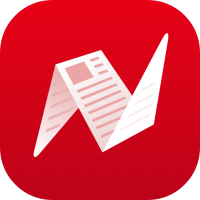 This is original content from NewsBreak's Creator Program. Join today to publish and share your own content.