The Police didn't try to help him, man says
Sacramento, Calif.-- By Robert J Hansen
The first responders at an early Saturday morning car crash that claimed the life of two young Sacramento women were not the police.
A man who is currently homeless, was on his way to work when he saw the red truck upside down at Northgate Boulevard and Arden Garden just after 2:30 a.m.
Kenneth Carroll, 40, said he was the first to arrive at the collision that claimed the life of Raquel Hudson and Dejuana Byrd.
"I was on my way to work and I saw this truck upside down," Carroll said.
Carroll said he saw a man in the truck and helped him out as police began to arrive.
"He was the first one I pulled out," Carroll said. "When I pulled him out of the truck he was unconscious."
He said he only saw the red truck at first.
"I didn't know there was another car involved until he heard screaming down the hill," Carroll said.
"I told the cop what was going on and how many people there were, that there were more people down the hill," Carroll said. "But he didn't help me."
The officer just said 'OK' and 'we got this now' according to Carroll.
Carrol said the backseat passenger was unconscious when he pulled her out of the vehicle and the driver held the passenger, not letting her friend go and wouldn't let him take them from the car.
The front seat passenger had already passed away by the time he arrived.
Detectives responded to take over the investigation according to the Sacramento Police Department.
In an email, police say two women were pronounced deceased on scene and the third was transported to a hospital in critical condition.
Police did not confirm nor deny Carroll's account of the incident.
The driver of the other vehicle was taken to the hospital with minor injuries.
The crash occurred on the Arden Garden Connector at Northgate Boulevard just after 2:30 a.m. police said.
Officers closed the Arden Garden Connector between Garden Highway and Arden Way for more than seven hours according to the Sacramento Bee.
No arrests have been made and the cause of the collision remains under investigation.
A memorial was created at the intersection for the two women that died by friends and family with candles, flowers, balloons and pictures.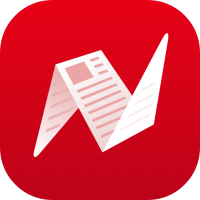 This is original content from NewsBreak's Creator Program. Join today to publish and share your own content.