Martinez, Calif. -- By Robert J Hansen
An earlier version of this story used an incorrect photo for Deputy Attorney Brian Feinberg and has been removed.
The wife of Rickey Godfrey, Anesia Godfrey, visited the Contra Costa public defender's office overseeing her husband's case in Martinez on July 13.
Mr. Godfrey was convicted in 1993 for murder but the statement used in his conviction was recanted in 2010.
Despite this fact, Ricky remains wrongfully incarcerated in Solano State Prison.
Contra Costa County District Attorney Brian Feinberg, is not convinced that Godfrey is innocent according to Anesia Godfrey, Rickey's wife.
"He doesn't want to admit they were wrong," Mrs. Godfrey said.
Mr. Godfrey has submitted over 20 petitions in his quest for freedom and Feinberg has denied all of them.
A small group of friends and family of Mr. Godfrey's visited District Attorney Diane Becton hours before Mrs. Godfrey spoke with the public defender.
Public information officer for the district attorney, Scott Alonzo said no comment can be given while the matter is under investigation.
Reverend Sophia Hayes-Jackson of First Christian Church Disciples in Alameda said she doesn't understand how Mr. Godfrey is still in prison.
"They know that he's innocent yet he still sits in Solano State prison," Hayes-Johnson said.
Hayes-Jackson said they want the district attorney to explain why it has taken so long to get Godfrey back in court.
"It's been ten years since the statement has been recanted and we can't even talk to anyone?" Hayes-Jackson said.
Human rights advocate Jamilia Land said this is a failure of the criminal justice system.
"We are talking about an innocent man," Land said. "We are talking about a case with prosecutorial misconduct, a case with a lack of integrity, intimidation and coercion." Land said.
Godfrey's case involves officers known as "The Richmond Cowboys," who have known ties to white supremacist group such as the KKK.
One of the arresting officers in Godfrey's case was a known member of this group.
"It would be comforting if they would just answer some questions, it would be comforting if they would just exonerate him and let him go home," Hayes-Jackson said.
#freerickeygodfrey, #FreeRickeyGodfrey, #freerickeynow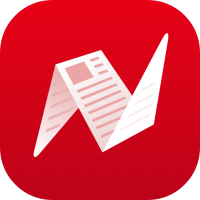 This is original content from NewsBreak's Creator Program. Join today to publish and share your own content.