County to create two sanctioned sites for Unhoused residents
Sacramento, Calif.-- By Robert J Hansen
Sacramento County Board of Supervisor (BOS) Phil Serna persuaded the other supervisors to increase the budget for the Park Rangers at the June 9 budget meeting.
"I was able to convince my colleagues that we should provide additional, multi-year funding for four more Park Rangers and their vehicles and equipment," Serna said via facebook.
Serna wanted to know if the County was doing what it can to maximize cleanliness and safety on the parkway if the same amount of funding is the same.
"I think you could argue that the condition of the Parkway hasn't really improved," Serna said.
The District 1 Supervisor never mentioned the growing number of people living along the river and parkway.
County Park Rangers are law enforcement, not a cleanup or a fire crew.
The last few weeks, Park Rangers have ticketed women who were giving food to homeless people, displaced residents from an encampment in Rio Linda and on the Sacramento River.
Supervisor Rich Desmond said that every Supervisor is against police sweeps on homeless communities at the budget meeting in June.
Director of Health Services, Chevon Kothari, presented the wellness crisis and response proposal which includes a 24/7 crisis call center, urgent care facility and mobile field response.
"To have an effective crisis response system, we really need to ensure that we're building out our continuum of care so we are responding with the right level of care to the right kind of crisis," Kothari said.
Acting Director of the Department of Human Assistance (DHA) Ethan Dye presented the DHA's growth request plan at the budget meeting last month.
DHA is adding 12 navigators and is expanding the Encampment Team pilot to three permanent teams.
Also, DHA will have two sanctioned sites that can support 100 people each and will have water, sanitation services, security and onsite staff support.
Robert DeShieles is wheelchair bound and has had problems with getting into a motel since he was discharged from Kaiser Permanente on July 3.
The County issues the voucher but with several people involved instead of one or two points of contact accoriding to Zuri Colbert, who has been working with DeShieles for two weeks trying to get him off the streets.
"With several people involved, key details get left out," Colbert said.
Earlier in the week there was a companion with an ID but even if we did have that, all rooms were full anyway so coordination, paying for transport, and hours were wasted according to Colbert.
"Basically it is up to the unhoused person or group that is assisting the unhoused person to secure the voucher and transportation. That has not been transparent with the process," Colbert said.
DeShieles has been given two motel vouchers but neither hotel has had vacancy and is still unsheltered.
Also in the budget is $12 million to fund a non-law enforcement Alternative Emergency Response to people experiencing mental health issues in the unincorporated County and all cities except for the City of Sacramento.
$5.9 million Homeless Encampment Initiative designed to get people without housing in the unincorporated County off the streets and into temporary and eventually permanent housing.
The County is paying $15 million in settlement and litigation fees.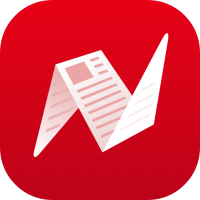 This is original content from NewsBreak's Creator Program. Join today to publish and share your own content.