Godfrey has been wrongfully imprisoned for nearly 30 years
Sacramento, Calif.-- By Robert J Hansen
A rally was held outside Solano State Prison on Saturday by a small group of friends and supporters who want the State to free Rickey Godfrey.
Godfrey was sentenced to life without parole in 1993 for murder but the testimony used to convict him was recanted in 2010.
Currently he is having his case reviewed by the Contra Costa County public defender's office.
Anesia Godfrey, Rickey's wife, said the system failed her husband miserably.
"Documents were sewn together against Rickey to gain a conviction," Anesia said.
Maurice Caldwell, who was at the rally, was also wrongfully incarcerated for 21 years and has been home for 10 years.
Caldwell said he met Godfrey in the visiting room at Solano Prison after he was released from the prison in 2011.
"I looked into his case and that man is 100 percent innocent," Caldwell said. "It's an injustice. And not just here but there is injustice everywhere."
Sophia Hayes-Jackson, curator of the rally live streamed the rally and said she was hoping that people would show up for Rickey.
Hayes-Jackson told people to call their representatives and ask why Godfrey still languishing in prison.
"We were hoping people would show up because they have the same mindset that this injustice must be reversed," Hayes-Jackson said.
Hayes-Jackson said Godfrey needs everyone to call their State representatives or to write letters supporting him.
"He needs complete support," Hayes-Jackson said. "He needs for his family and his friends, the people that know him best to be on those phones."
The Contra Costa County Public Defender's office was unable to be reached for comment.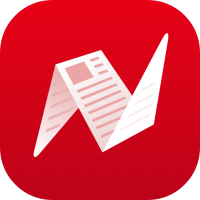 This is original content from NewsBreak's Creator Program. Join today to publish and share your own content.