District ops out of participating in press conference
Sacramento, Calif. -- By Robert J Hansen
The Elk Grove Unified School District Parent Coalition and The Black Youth Leadership Project (BYLP) held a press conference after a Confederate flag was displayed on a district vehicle at the Elk Grove Unified School District office on July 2.
Incidents like this are something that Black and Brown students in the Elk Grove district routinely experience according to Mariah Walker, an incoming senior at Laguna Creek High School.
"Black students have been telling time and time again how we feel treated on this campus," Walker said.
Walker said Black student voices have been silenced for speaking out in the past.
"We are under welcomed, under supported, unloved and invalidated constantly," Walker said. "It's really hard being a Black student in these districts."
Parent Coalition member Joel Boyd said this is not just about one incident of systemic racism that Black and Brown students of the Elk Grove school district experience.
"There is disproportionate discipline for violations of dress code that impacts the learning of our Black students,'' Boyd said.
Boyd said displaying the Confederate flag is egregious and that these individuals do not need to have access to students.
Allegra Taylor, founder of Village Advocate Sacramento, understanding the history of Elk Grove is built on the foundation of the Confederate flag.
"That flag is just as common as your next door neighbor," Taylor said. "If an employee of this district feels free enough to display that flag, it is normal for you to do it."
Taylor said to excuse it is a joke and the employee needs to be terminated along with any employee that feels free to display that flag.
"We've been awakened and you've been put on notice three years ago about the condition of Black and Brown families in your district," Taylor said. "Elk Grove, you've been put on notice."
Taylor said maybe they will be heard by the district when it begins to lose money because parents take their Black and Brown students to another school.
Activist Tyler McClure said for a district to be comfortable with employees who are bold enough to display a Confederate flag on a district vehicle is unacceptable.
"They're not worried about Blacks until it affects the green," McClure said. "We will continue to speak up until change has happened."
The district chose to not participate in the press conference.
According to Boyd, there is often a lack of transparency, lack of being forthcoming with information and a lack of accountability.
"The district has responded to the level that we are used to them responding," Boyd said.
The district has put the two employees on administrative leave and the incident is being investigated according to Boyd.
"This isn't anything new. Black students have time and time again been treated like this," Walker said. "We are the moment. We are here and we are coming together, please listen to us."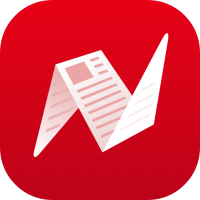 This is original content from NewsBreak's Creator Program. Join today to publish and share your own content.