Sacramento, Calif.-- By Robert J Hansen
A group of African American educators, mentors and concerned members of the community demanded a Kit Carson International Academy (KCIA) spanish teacher be fired and banned from teaching in the Sacramento City Unified School District (SCUSD) on July 1.
Katherine Sanders shocked her class when she said the N-word twice, around June 10.
Sanders was briefly suspended and still works at the school pending an investigation according to Superintendent Jorge Aguilar.
Noah Razo, 15, said Sanders would call him the B-word, derogatory to Latinos, when he was in middle school.
"She used the N-word and it's got to stop," Razo said. "She said it and it hurts you know, it hurts people and I think it's time for a change."
African American Advisory Board (AAAB) member Toni Tinker said she joined the board only as a necessity for her, as a parent, to ensure that things like this won't happen."
"I have been here my whole life," Tinker said. "Forty five years I've been here, nothing has changed."
Tinker said she was a student at KCIA and nothing has changed.
"I have five children in this district. Each of them are Black children but have a different shade," Tinker said.
Voice of the Youth organization founder, Berry Accius said Razo decided to speak out because he felt and knew that the community would support him.
"This young man now knows that his voice matters," Accius " And we are thankful to be able to champion him."
Razo wouldn't have had the courage to speak up if that if the community wasn't by his side, Accius said.
"When he saw the community finally saying something he said 'I need to be the one to speak up for my student body that is afraid to speak up," Accius said.
AAAB member Conrad Crump said the community's demands are the immediate removal of Katherine Sanders and banned from teaching in the SCUSD.
Crump said there needs to be a culturally responsive support team for their impacted students and providing adequate support and healing for the trauma inflicted upon the psyche of Black students.
"If you always do what you've always done, you'll always get what you always got," Crump said. "You can't train your way out of this Supervisor."
Aguilar said that he wouldn't commit to firing Sanders until after an investigation although ultimately the decision is his.
"Those of us here in solidarity with you, believe that we have to be held to the utmost highest standard," Aguilar said.
Aguilar said that racist language will not be tolerated.
He also said it was hard to say how long the investigation would be.
Shannon Barnes, a KCIA teacher, said the policy should be if you see something, say something.
"If it's good enough for terrorism, it's good enough for racism," Barnes said.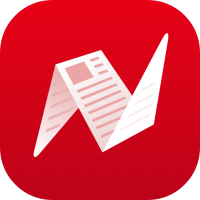 This is original content from NewsBreak's Creator Program. Join today to publish and share your own content.