Sacramento County Park Rangers give residents another day to relocate
Sacramento, Calif. -- By Robert J Hansen
Residents at "Ground Zero" in Rio Linda slowly collected their belongings into piles while cleanup crews removed other piles with mini dump trucks on June 30.
Sacramento County Park Rangers told residents they have to relocate so cleanup crews can remove garbage and dry brush which is a fire hazard.
After the garbage and residents are removed, goats will clear the brush away according to Sacramento County Park Ranger Commander Dave Spencer.
Spencer said all the structures and garbage has to be removed and the County will store anything left behind that is not garbage.
Residents will have until September 22 to recover their possesions.
He also said Rangers have offered services to the residents at Ground Zero.
June 22, residents were given notice orders to vacate and were given until June 30 to relocate.
Orvela Myers, a resident, said a Ranger told her that if they were there tomorrow, they would be arrested.
"Where are we supposed to go," Myers said.
According to Myers, the only human assistance services that were offered are the ones listed on the notice to vacate.
"It would be helpful if they [the County] would bring medical and mental health workers out to us," Myers said.
Sacramento County Public Information Officer Kim Nava said a procedural error left the Department of Human Assistance (DHA) unaware of the encampment and services were not brought to the unhoused residents.
"We have our DHA folks work with them well in advance so they can be connected to services," Nava said. "We don't want to have the Rangers go out there without DHA," Nava said.
Nava said protocal wasn't followed to get services to the residents but because of the legitamate fire hazard, they probably will still have to move.
"They need to clean it before they can get the goats in their," Nava said. "The County really is just concerned for everyone's safety."
Merle Castle has lived at "Gound Zero" for three years and wants to stay because it's her home.
Castle was unable to relocate the shelter she has built from a gardening shed with tarps laid over the top. Inside are other possesions.
"We aren't bothering anyone here and this place has been here a long time," Castle said. "I don't see why we even have to move."
Another resident, Carol Dutcher said she needs her shelter to make candles that she sells.
"Not all people out here don't want to work," Dutcher said. "I can't make my candles if I don't have shelter over my head."
A medical student volunteering with Sacramento Street Medicine (SSM) said the group has been receiving notices and pleas for help similar to the ones that they do outreach with regularly.
"We always advocate for 'Services not Sweeps' first and foremost," she said.
SSM organized a demonstration March from Sacramento City Hall to the County Administration building on June 8.
When sweeps happen, residents are often instructed to leave on very short notice with no alternative housing options.
This leaves unhoused residents without resources to survive the summer heat during the displacement, according to the medical student.
This places them at high risk of heat stroke and severe dehydration, she said.
"They immediately lose established access pathways for food, water, medical attention, shelter, and safety," the medical student said.
"It forces the dispersal of what was once a community in solidarity, and makes it extremely difficult for organizations like Sacramento Street Medicine to keep track of the people we are working with," the medical student said.
While wildfire safety concerns are valid, it is clear that the City and County make these decisions without any consideration for the people who are directly impacted, the medical student said.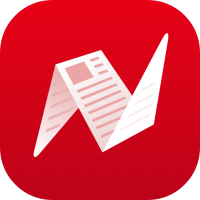 This is original content from NewsBreak's Creator Program. Join today to publish and share your own content.