Principal resigns to another position according to Sacramento youth instructor
Sacramento, Calif.-- By Robert J Hansen
A Spanish teacher at Kit Carson Academy, a school within the Sacramento City Unified School District, used racist rhetoric during a lecture a week before the last day of school according to one of the students in the class that day.
Principal Santiago Chapa, who since the June 10 incident has not been available for comment, has resigned to another position according to Sacramento Voice of the Youth CEO and Community Activist, Berry Accius but neither the school nor Chapa have been available to confirm this.
Katherine Sanders can be heard on Facebook, comparing the "F-word" to the "N-word" but the latter she comfortably said, twice, in a class with two Black students.
"Think about words that make things cheap," Sanders said. "I know the F-word is something we hear constantly. It used to be a nasty ugly word and now it's like the word …"
Sanders was suspended briefly according to a parent of one of the Black students and has not apologized for her language that day but rather defended herself saying she used the word for educational purposes and because she lives in Oak Park that it's OK.
"There's nothing educational about what this teacher was saying," a parent said.
She said that as a parent you want to protect your children and she felt like at that moment, she was not there to protect her. Not just her daughter, but all of the students.
Students can be heard gasping in the recording.
"They were shocked at what she said," the mother said. "If something can roll off your tongue so easily, in my opinion, that means you say it quite a bit in your personal life."
The mother said she is not surprised that Chapa stepped down and did not show up on what was to be his last day.
"Because he knows that the way he handled this entire thing was absolutely wrong," she said. "He's a coward."
Accius said there is no justification for using the word period and just because your proximity to Black people may be close rather you live in the community or have Black people in your circle, does not make it ok to be comfortable saying it.
"They say 'Well I hear it and I live in a Black community so I'm able to say it,'" Accius said. "No, you're not."
According to Accius, degrading African Americans has become normalized and embraced in today's society.
"There was so much wrong with what she said and she doesn't even know it," Accius said.
"So you go from the term of endearment that has been adopted, the -GA then the ER," Accius said. "Then you're telling these young people, convincing them that it doesn't have any power."
Accius said it not only has power but there are many examples to show how either usage can be harmful to Black communities.
In just the past few years there have been at least half a dozen incidents of racism in Sacramento schools.
There is the lawsuit Sacramento City Unified School District is involved in over the segregation and mistreatment of Black students with disabilities.
Blackface at St. Francis and Victory Christian Elementary. Black Lives Matter posters being thrown caway, a teacher using "slant-eye" during an online class and racist bullies in Elk Grove.
The school and school districts need to be held accountable according to the mother.
"There is no reason that incidents like this should continue to happen and it's because teachers know there is going to be no consequences," the parent said.
#SCUSD #racism #Education #K-12 #Sacramento #BarryAccius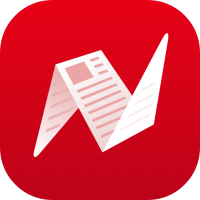 This is original content from NewsBreak's Creator Program. Join today to publish and share your own content.