Loloee shares plan for CORE project
Councilmember Sean Loloee has been a business owner in Sacramento for many years before he defeated incumbant Allen Warren in last year's election for District 2.
He owns three Viva Supermarkets in Sacramento. One in Rancho Cordova and two in Del Paso Heights
Loloee claims that he and his family have been residents of District 2 since 2016 roughly, and ownes multiple houses within the district.
He maintains this claim despite his wife being seen at their Granite Bay and several cars regularly parked at the property in District 2, none of which are the councilmember's.
Though his home had racial slurs painted on it during his campaign, frightening his family, Loloee said they all do reside in Del Paso Heights.
His first six months in office have been a learning experince. He spoke about why he ran for office, the future of the CORE project, complaints by constiuents like Margo Santana about the excessive garbage in his district, and not being able to meet at City Hall because of COVID-19.
Loloee said he decided to run for two reasons. First and foremost, to provide a better environment for the youth of district 2. Second, he got tired of seeing years of tax dollars being dedicated to homelessness only to see the problem get worse, especially in the past few years.
"We have elected officials right now that if we sat hear and asked 'why did this person get elected' we'd kinda look at each other and say, I don't know," Loloee said. "That goes with any party right now."
Loloee said that today's political and media climate has given attack adds and smear campaigns too much attention leaving far too little for time to cover anything of importance.
"The political environment has gone very bad. We don't have journalists anymore, we have bloggers," Loloee said.
The Councilmember said there have been unexpected challenges during his first six months in office.
"It's been Somewhat challenging since we haven't had access to City Hall. It's all been through zoom," Loloee said.
Tentatively, City Hall is planning to reopen July 15 according to Loloee.
He said he campaigned focusing on what can he can do, that will benefit district two but the council is not as supportive of one another as he thought.
"I was of the understanding that each one of us represents a district and if we have an issue with a district that we want to change that the other seven will definitely support it," Loloee said. "But, that's not the case."
Each elected official has a base that they need to satisfy which takes priority over the concerns of constituents from other districts according to the councilmember.
He said learning and understanding what his coleagues' beliefs are and where they stand, on top of not being able to meet in person has been frustrating.
"The most frustrating thing is that even you know you're not doing the right thing, the criticism, the non-factual rhetoric or accusations that start kind of make you go wow," Loloee said. "Here I'm trying to do something good, why are they coming up with these ridiculous stories."
"When I was running I had a platform and I'm not going to deviate from those things that got me elected," Loloee said.
Loloee said he spoke with Mrs. Santana last week about the garbage in her neighborhood last weekend.
"The trash that you're pointing at belongs to the shopping center," Loloee said. "The dumpster is not mine, it belongs to the shopping center."
Loloee said nonetheless, his employees clean that area in the mornign when the order arrives but the next day it always comes back.
Loloee said he told Mrs. Santana to take a picture, call 311 and that they are supposed to respond within 72 hours. He told her if nothing has been done in 72 hours then him and his office would take care of it.
"I think the issue with Mrs. Santana got overblown over something that really I don't have any control of," Loloee said.
The Councilmember encourages everyone to call 311 and if more and more people call then code enforcement will be unable to ignore them.
POLICE REFORM
Loloee said he is 100 percent for police reform but the phrase "defund the police" divides people who woulled otherwise agree on policy.
"I think the word defund is so careless and it just doesn't have substanc," Loloee said.
He thinks a narrative of police reform would be better for the community to come together and find genuine solutions rather than simply reallocating funds.
"I support the department but let's face it," Lolowe said. "We need improvements."
Loloee said technology could be used reuce unecessary interactions between the public and police.
"These are the things we can do, to make sure we don't have situations that we've seen take place," Loloee said.
THE CORE PROGRAM
In 2018 a resolution was passed establishing the Cannabis Oportunity Reinvestment and Equity (CORE) program with the intentions on adopting a zero-dollar fee and appropriate a funding for business permits for CORE participants according to the City of Sacramento's website.
The program was created to assist individuals and communities who are facing barriers to starting cannabis businesses due to the historical disparate enforcement of cannabis crimes.
As of April 2021 there are a total of 14 CORE business according to the City.
Loloee said the intent of the CORE program was well meaninged and that the City did its best to put the policies and guidelines in place when the program started.
"Today, if I could turn back time, I would say forget the CORE program," Loloee said. "We're going to give out 30. And 15 would be open to the general market and 15 would be for the black and brown communities."
According to Loloee, District 2 has 2 more that million square feet of cannabis cultivation zoning and only Councilmember Eric Guerra's district has that much space dedicated to cannabis zoning.
He said that some districts have almost no zoning for cannabis for industrial cultivation or commercial store-front businesses.
"District two and district six have the highest amount of licenses for cultization, dispensaries for everything," Loloee said.
Loloee does not like zoning that is too close to schools or places of religion and also some insustrial zones are too close to residential zones.
"These areas that are zoned as light industrial creates a problem because you have houses in front of them," Loloee said. "My argument right now, whether you're core or not, is that my district, is oversaturated."
CORE business were reached out to but were unavailable for comment.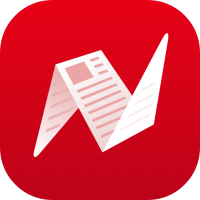 This is original content from NewsBreak's Creator Program. Join today to publish and share your own content.