Sacramento, Calif.-- By Robert J Hansen
The Contra Costa public defenders office has picked up a case of Rickey Godfrey in July who has been in prison for nearly 30 years on a wrongfull conviction.
After filing an official request to review his case in hopes of being freed from Solano State Prison after 29 years of wrongful imprisonment, Ricky Godfrey nor his attorneys have heard from the district attorney 's office since October 2020.
Contra Costa County District Attorney Brian Feinberg, is not convinced that Godfrey is innocent according to Anesia Godfrey, Rickey's wife.
"He doesn't want to admit they were wrong," Mrs. Godfrey said.
Mr. Godfrey has submitted over 20 petitions in his quest for freedom and Feinberg has denied all of them.
The original statements used to convict him were coerced and have been recanted since 2010. He said that if the district attorney would review his case he could be freed, Godfrey said at a June 21 zoom conference.
"I didn't even get out of the car," Godfrey said. "The investigators coerced and intimidated them into making false statements that were used to convict me."
Scott Alonso, PIO for the Contra Costa District Attorney's Office, confirmed Godfrey's case is being reviewed and investigated by the conviction integrity unit.
Alonso said the process requires reviewing old cases, contacting witnesses and many other steps which takes time.
"It is a long process," Alonso said.
Godfrey's 1993 conviction stands on the testimony of two eyewitnesses. Gerald Michael Cannon Jr. and Rosheneda Pierce Danks.
At trial, they both testified that Godfrey was the person who killed Norfleet according to legal documents provided by attorney's helping the Godfrey family.
On September 24, 2010, Cannon provided a Declaration Affidavit in which he admitted his testimony was perjured and completely recanted his testimony.
"I was a participant in helping the prosecution send the wrong person to prison. I testified at Ricky Godfrey's trial that he was the shooter who killed Mr. Norfleet," Cannon said. "The person who actually fired the shot that killed Mr. Norfleet was someone else who was with us that day, named Melvin Holman."
An attorney helping the Godfrey's sent a letter to Brian Feinberg, Deputy District Attorney Office of the Contra Costa District Attorney in August 2020.
"I came away convinced that he was wrongfully convicted," the letter said.
The attorney, who asked to remain unnamed, said the family could not afford to hire them to litigate the case, and worked pro bono with the Innocence Project to seek a new trial for Mr. Godfrey.
"Unfortunately, those efforts stalled and it appears that you represent the remaining hope for addressing an injustice that has kept Mr. Godfrey imprisoned for nearly 28 years," the letter said.
Racism also contributed to Godfrey's false imprisonment.
One of the police officers investigating the case, Dennis Browne, was a member of a notoriously racist gang within the Richmond Police Department which was not presented to the jury at the time of trial.
The Cowboys, an actively organized white supremacist group first emerged in the early 1970's and was publicly exposed to exist within the Richmond Police Department in the early 1980's.
Among the police identified as members of the Cowboys were Officers Clinton Mitchell and Samuel Dudkiewicz, along with Sergeants Frank Hanratty and Denn.
According to legal documents, Godfrey's first attorney, public defender Terri Mockler, provided inadequate legal representation.
Mockler failed to act in a manner expected of a reasonably competent attorney acting as a diligent advocate the letter states.
Anesia Godfrey, Ricky's wife, said she needs help bringing awareness to and putting a spotlight on Ricky's case.
"It's been thirty years and I don't think they are taking us seriously," Mrs. Godfrey said. "And for him to serve 30 years for a crime he never committed need to have a light shone on it."
Anesia said she is learning the true nature of the American judicial system was designed to operate and to treat people like this.
"He was young, 18-years-old and they sentenced him to life without parole, to die in prison," Mrs. Godfrey said. "Never been in trouble with the law and convicted him based on the testimony of a 16-year-old."
The United States has the highest prison and jail population with more than 2 million in jail or prison and has the highest incarceration rate in the world.
According to the U.S. Bureau of Justice Statistics (BJS), Black males account for roughly 34 percent of the U.S. male prison population.
Reverend Sophia Jackson said calling the Contra Costa District Attorney's Office is the most helpful thing that can be done to help Ricky's case.
Jackson said while she understands Becton is not responsible for Rickey's imprisonment, Becton is the one that's now leading the office and responsible for making sure that justice is served.
Coordinator for Crime Survivors for Safety Jamilia Land said the stigmas surrounding incarceration contribute to people thinking everyone in prison must deserve to be there.
"Stories like Ricky's and like my son's are not uncommon," Land said. "People don't realize that it [being incarcerated] has been constructed to be this way."
Land's son, Elijah Johnson, is incarcerated at the Sierra Conservation Center and is serving a life sentence without parole. Elijah is 26 years old.
The prison industrial complex makes money off people being in prison and it amounts to trying to keep Black Americans slaves said Land.
"I guarantee you that Ricky's body being housed in that cell alone has made them $82K a year for thirty years," Land said.
Mrs. Godfrey has a petition that people can sign to help free Ricky and a "Free Ricky Godfrey" website, with other information on ways to get involved.
"When I get out I am going to put my knowledge to use and be a lawyer so I can fight for social justice," Godfrey said.
#massincarceration, #industrtialprisoncomplex, #RickyGodfrey, #JamiliaLand, #FreeRickyGodfrey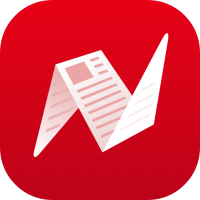 This is original content from NewsBreak's Creator Program. Join today to publish and share your own content.