Sacramento, Calif.-- By Robert J Hansen
PART I
Sacramento City council member Sean Loloee's business practices have had their share of legal issues before he was elected.
Last year Loloee said every team member is paid a living wage and has access to great opportunities but like many California business owners, is faced with frivolous lawsuits.
Shahriar "Sean" Loloee has a history of going to court often. Hs has been involved in nearly a dozen lawsuits for over 15 years throughout California. Only a portion of Lolole's previous lawsuits are being disclosed.
He has used several business names over the years from Uni Foods, SLF Properties, Nari Properties and Food Plus LLC, all with the same business address in north Sacramento.
A recent lawsuit filed in 2019 involved approximately more than 50 individuals who were not provided meal or rest breaks, wage statement violations, failure to reimburse expenses and other damages according to the lawsuit.
The lawsuit reports employees work well below minimum wage.
His employees also work without overtime, vacation time, sick leave or workman's comp and under different social security numbers assigned Loloee's General Manager Karla Montoya.
The case was settled in 2019 and Loloee is still paying damages.
But when labor organizer Maria Grijalva spoke of the workplace and human rights violations at his business, Viva Supermarket, Loloee filed a slander lawsuit on her.
When dismissed last December, her attorney, Mark Merin said in an interview with SN&R, that if critics could be silenced through the threat of litigation or actual filing litigation, then we would never know a lot of the dirt which politicians are tying to conceal.
According to Grijalva, employees told her they had been worked beyond exhaustion under deportation threats. A spokesman for the U.S. Department of Labor confirmed Thursday that there is an ongoing investigation, but declined to provide any details.
Loloee is appealing the ruling which was recieved last month by the 3rd appealeate district court.
PART II
Loloee has been doing this around California for years and has developed a criminal pattern of this behavior.
Nearly twenty years ago he assaulted an employee according to documents.
"The defendants, and each of them, acted willfully and maliciously and from an evil and improper motive," according to the case file.
Sudan Muhammad, the victim, was kicked in the stomach and dragged down the store, was told he might lose his life and verbally assaulted while handcuffed the lawsuit says.
Loloee maliciously and falsely reported to the Oakland police department that the suspect was detained against his will and acted intentionally without any regard to the plaintiff's liberty.
Loloee also defaulted on a property in 2012 owing approximately $140,000 in back rent and in 2012 was ordered to pay the plantiff.
More case files exist but will not be made public until Loloee has an opportunity tell his side of the story.
#SeanLoloee #Sacramento #CityHall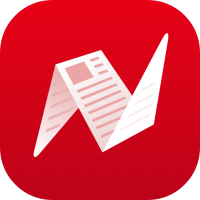 This is original content from NewsBreak's Creator Program. Join today to publish and share your own content.