Sacramento, Calif. -- By Robert J Hansen
Coalition cochair of the California Abolition Act (ACA3), Jamilia Land, spoke to a small crowd about legislation that would remove involuntary servitude from the California Constitution at the Capitol in Sacramento on the first national Juneteenth Day.
ACA 3, would end involuntary servitude for any who are prisoners of the state of California and the California Department of Corrections and Rehabilitation (CDCR) ampassed unanimously through the Assembly public safety committee on Tuesday, June 15.
Land said her husband Samual Brown, is a custodial health care worker at Lancaster State Prison and was tasked with cleaning the cells of indivduals who had tested positive for COVID-19 while incarcerated and later contracted the coronavirus.
"He was threatened with rules vioaltion so he was forced to work otherwise his parole would be in jeopardy," Land said.
Land is praying that her husband makes parole and is released this August.
Sonia Lewis, community activist, said she was extremely humbled, honored and bothered that it took 46 American Presidents for Juneteenth to be important enough to be recognized by the federal government.
"Slavery was a horrible, traumatic, oppressive system," Lewis said. "I'm bothered by the fact that America will capitalize off of Juneteenth."
Lewis said that she is bothered by the fact that the holiday will benefit white people, especially those who have fought to keep Juneteenth from the American history and the history books children read.
"The proverbial knee on the neck of George Floyd is indicative of and a comparison to the slave owners in Galveston Texas who refused to set these people free for two and a half years after the Emancipation Proclamation," Lewis said.
Lewis said that some white people are afraid that when white kids and black kids know the truth they'll get together and know that they have been lied to about their history and will do something to fix it.

Community elder Allegra Taylor held a picture of Jerrell Jefferson, who got extra time on his sentence for not havinthe gloves he was issued fighting California's wildfires for the last year and a half.
"This young man should have been home by now," Taylor said. "But see in the industrial slave complex when you don't have the right equipment issued to you by CDCR, they will turn around and fine you for what they issued you. That's called modern day slavery."
CDCR added 90 days to Jerel Jefferson's sentence for not having his gloves, according to Taylor.
"On the date of Juneteenth, we stand before you with ACA 3 in our hearts, our minds and in our spirits. An we plan to fight to accomplish the goal of ending slavery and involintary servitude in America," Taylor said.
Community and social justice activist Leia Schenk said Black Americans want to be free and everybody that is wrongly incarcerated wants and needs to be free,
"There's going to be justice and there's going to be accountability," Schenk said. "Everyone that's locked up in these slave encampments, we want them to be free."
"I ask you for freedom on this day, real true freedom. ACA 3 freedom," Schenk, founder of EMPACT said.
Sylvester Ani, candidate for California U.S congressional representative D-38, said when you pair Juneteenth with ACA 3, the abolition act, that's when the law has some real teeth to bring about real structural change.
"You can't celebrate the end of slavery without ending slavery," Ani said.
The California Abolition Act will be instrumental in holding elected officials true to their values and to what they promised according to Ani.
"We understand that nobody is perfect," Ani said. "Our job is to make sure that we're better than what the founding fathers originally promised when they said all men [and women] are equal."
Video of speakers at the ACA3 event can be found here.
#Juneteenth, #ACA3, #abolishnow, #JamiliaLand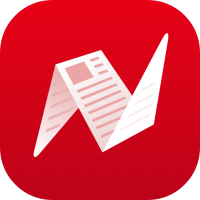 This is original content from NewsBreak's Creator Program. Join today to publish and share your own content.