Sacramento City Council member Katie Valenzuela, district 4, announced the filing of a SLAPP order on behalf of Skyler Henry, her newest staff member, at a press conference on Friday, June 18.
According to Valenzuela city council members are given sole discretion on who they hire and who they think will serve Sacramento the best.
"After a few months of being in office, we realized we needed someone with communication experience and customer service experience," Valenzuela said.
Valenzuela said Henry was chosen out of a group of 30 applicants and several interviews were given and that Henry was the best candidate.
The SLAPP order is in response to the council's Attempts to have a restraining order put on Henry to prevent him from doing his job and going into City Hall.
A judge on Thursday denied the city of Sacramento's request for a temporary restraining order against Henry.
City Manager Howard Chan said in a declaration to the court that the comments Councilwoman Katie Valenzuela's incoming staffer, Henry, made on a podcast placed him and his family in jeopardy according to the Sacramento Bee.
"A lot of this controversy was set off by things I may have said or tweeted," Henry said. "I want to Everyone that I take that seriously,
Henry said one of the things he needs to work on is mending fences with people who disagree with him.
"That includes the city council members, the mayor and the city manager," Henry said.
Attorney Brian Crone said this is incredibly frustrating and that in his time as an attorney he has filed cases involving real threats and this was not a threat.
According to Crone, this is an attack on the first amendment and political speech.
"According to the judges fantastic ruling this was political speech," Crone said.
Attorney Mark E. Merin said this ruling vindicated the most important American right, freedom of speech.
The slap lawsuit gives redress to those who were put through the test, against those who attempted to still them, according to Merin.
Amar Shergill, local business owner, said this is another attempt in a long line of actions By the city council, to silence the voices of a community that are looking for progressive change.
As an attorney I see this as a horrible waste of court and legal resources," Shergill said. What the city needs to do now, is to take a look at what they've done."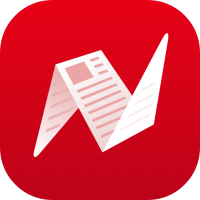 This is original content from NewsBreak's Creator Program. Join today to publish and share your own content.