This Friday, I head to Denver International Airport, DIA, to those in the know. I am slightly intrigued by the unique flying experience I'm about to expect as a first-time Allegiant flyer. But I am more excited about the "little "$170 million line item that is part of DIA's $770 million master plan.
Devils, Mountains, and "Aliens," Oh My!
I've been fortunate to travel around the world. I can confidently say, even with lingering construction delays, DIA is still one of my favorite airports. Heck, I even like the Devil Horse that greets arriving passengers as they drive up Pena Boulevard. Its tent-like contraction meant to look like the Rockies still reminds me of an unpainted P.T. Barnum tent, and I'm ok with that. As for the rumors of mysterious goings-on? Even the airport has begun to embrace them, which I think is excellent. Free publicity!
DIA went into operation in 1995, a year before I moved to Denver. The first official flight was United 1062 to Kansas City on February 28, 1995. Local DJs Rick Lewis and Michael Floorwax tried to beat the plane into the sky by chartering a jet to New Orleans for Fat Tuesday. It was part of a publicity stunt gone wrong. Even now, 26 years later, local news outlets give credit to United. While the DJs didn't get credit for being first, all reports sound like they and their passengers had way more fun!
Traveler Statistics
Back then, the airport expected about 50 million annual passengers. As of 2019, DIA reports that nearly 69 million travel through the hallowed Rocky Mountain tent called DIA. Estimates for future travel range between 80 - 110 million. With increases such as these, it is no wonder the airport is looking to improve efficiencies.
This segment of the project promises to improve privacy and expedite passengers through security. The approach is similar to the vestibules used in European airports. For example, grouping people together rather than the current mob security processing currently employed.
Flying during COVID and recently lines have been very manageable. People are becoming more comfortable getting back in the air. However, DIA must get on top of the often stalled construction project. Construction barriers often required passengers to walk back outside to get to security terminals after checking their bags.
Passenger Anxiety
These are first-world problems, to be sure. But for unsophisticated travelers, it added to their anxiety. These problems existed before mask requirements, and tensions only increased after. The airport hopes these new changes will open up the Great Hall area of DIA. The goal is to remove the post-911 crowded security areas. Then upgrade the space with restaurants and shopping, on par with London's Heathrow airport.
For now, I am sure passengers will be excited to get through security quicker. Time will tell. The project began in 2018. But after only one year, due to budget concerns, delays, and work quality, DIA fired their contractor. That left the airport in disarray, to say the least, as the hunt for a new contractor began.
Hensel Phelps, out of Greeley, CO, won the new contract. So far, according to airport officials, the process is much smoother. Some items are even under budget, allowing some projects to move up on the timeline. Incremental changes will continue, but final construction is not scheduled for completion until 2024. For now, as long as the airport location of Root Down continues to offer its delicious Beet Down Beverage, I'll be glad to suffer through some additional construction delays.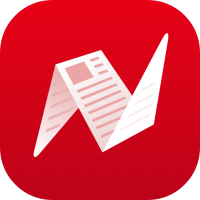 This is original content from NewsBreak's Creator Program. Join today to publish and share your own content.