Photo of Bible Point Summit | Photo by Author
Are you looking for a family getaway? Something remote and safe with tons to do? Consider a trip to the YMCA of the Rockies. February is a great time to take advantage of discounted pricing and Special Mountaineering Month Activities!
The YMCA of the Rockies is filled with great opportunities for people of all ages. Several times of the year, my family and I head up to the Y. It is located adjacent to Rocky Mountain National Park. With minimal effort, you can hike from the Y right into the park.
The YMCA welcomes all. For those wanting to reinforce their Christian faith, they offer many programs and services. If your religion is more about connecting with nature, all are welcome.
Bible Point Hike
Mailbox at the Top of Bible Point | Photo by Author
A personal highlight for me on each visit is a hike to the top of Bible Point. It sits at 8.615 feet above sea level. At the top, you will find the grave of Edwin Brandt. He first visited Estes Park in 1916 and returned in 1918. He summited many mountains and helped his dad build a cabin on the YMCA property. Sadly, the young adventurer lost his life in a Nebraska auto accident at just 18 years old.
Bible Point Summit Icicles Forming Under Eyes | Photo By Author
Visitors who summit Bible Point are rewarded with spectacular views. With just a little more effort, you will find multiple mailboxes around the corner from Edwin's grave. Inside, you will discover keepsakes from previous hikers as well as a journal. Visitors are encouraged to read from the journals inside one of the mailboxes and add a message for future visitors.
Nearing the Summit of Bible Point | Photo By Author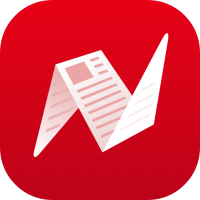 Activities & Speakers
Weather permitting, visitors can enjoy hiking, ice skating, sledding, indoor archery, arts & crafts, ax throwing, indoor pool, escape rooms, mini-golf, ice-skating, sledding, and more. February is unique because it is also Mountaineering Month, with many special activities and speakers.
Previous speakers have included Chelsea Murphy (@she_colorsnature). She is on a mission to redefine "outdoorsy" and make it more inclusive. Leading by example, she and her two daughters get out into nature every day.
In honor of Black History Month, there is a unique Tour of Black Mountaineers. This can be found at the Boone Family Mountain Center. It is self-guided and can be enjoyed anytime throughout the day.
Every Saturday, visitors can participate in Guided Snowshoe Hikes. Both Saturday and Sunday families can learn about outdoor Winter Survivals techniques.
Rent a Free Outdoor Ed Kit
For free, you can rent a fun and free Outdoor Education Kit to do a self-guided ecology class with your family.
Craft Activities at Craft and Design Center
Mootz Family Craft & Design Center
The craft center offers activities to unleash your inner artist. There's an activity for all skill levels and every budget.
3D Glass Creation: Created and Photographed by Beth Trey
3D Glass Bowl: Created By Sophia Trey | Photographed by Beth Trey
3D Glass Intrepration of the Death Star by Nya Trey | Photographed by Beth Trey
Snowflake Hunters
Visitors are encouraged to get a free magnifying glass, then go on the hunt for the perfect snowflake. Draw a picture and bring it back to be displayed at the Sweet Memorial Building.
Photography through Ice 1 By Author
Photography through Ice 2 By Author
Photography through Ice 1 By Author
In our case, we chose to photograph the ice on the skating pond.
Snow Paint
Pick up a snow paint bottle from the Sweet Memorial Program Building and take it outside to make artwork in the snow.
Lodging and Entry Options
A Three Bedroom Family Cabin Perfect for an Extended Visit | Photo by Author
THe Beautuiful Rocky Mountains viewed from the Center of the YMCA | Photo by Author
Day passes are available for a $25 per person activity fee. Visitors who choose to stay at the Y have the activity fee waived. Heavily discounted rooms and cabins during February can cost less per night than a day pass for a family of four.
For just a few dollars more, your family can enjoy a private cabin with exceptional views, full kitchens, and fireplaces to sit and talk about your day's adventures!
A full list of sessions can be found here:
Download printable schedule and register for sessions
---
Thank you For Reading!
If you enjoy a distraction from time to time and enjoy my writing, you can find more and follow me by Clicking Here
Your support Helps me pay for beer and keep writing!
Have you ever thought about writing? NewsBreak is accepting applications.
You can apply by Clicking Here