Broken Heart Cookie via Envato Elements — Used by Permission
Quenching the thirst of the lonely since approximately 2005, February 15th is the 15 anniversary of Singles Awareness Day. If you're thinking to yourself, "that's a lotta 5's," you'd be right. But if you believe the accuracy of the date, you're only partially on the right track. February 15th is the antithesis of Valentine's day. Scientifically proving that every rose indeed has its thorn.
Why would I say it if it isn't real? You came here expecting to hear hard-hitting, truthful news. Not to worry, I'm about to bring it! I needed to acknowledge the 2015 elephant in the room.
Mostly because the internet is filled with falsities more viscous than a RuPaul's Drag Race finale! That might be stretching it a bit. But the inter-webs IS filled with poorly researched data surrounding Singles Awareness Day.
I'll admit it took me an agonizingly-long two whole Google Searches before I found out the truth. A truth I am obliged to bring to you now.
The Truth Behind Singles Awareness Day
Broken Heart Cookie via Envato Elements — Used by Permission
While some believe such a day must have been birthed from the tears of all the single ladies. I'll pause for a moment, knowing you now must have the song stuck in your head. I'll write a bit more nonsense as you clear your head. I believe I'm dropping some quintessential research here. But even I know I can't complete with Queen B, Sasha Fierce! Ok, if you over your INMI, commonly known as involuntary musical imagery, aka "earworm" that I set upon courtesy of Beyonce, then I shall continue.
The movement was, in fact, started by just one single dude. A young dude at that. Great. Now I have the song "All the Young Dudes" stuck in my head. Most people know this as a Bowie song, but he initially gave Mott the Hoople to record.
It was a cast aside song meant for Ziggy Stardust and the Spiders from Mars. Bowie was a fan of Mott the Hoople, who had caught wind of rumors of an impending breakup. The band hadn't had a hit in a while, so Bowie gifted it to them. His benevolence did stop there. He also helped record and produce it. After lukewarm receptions from their first four albums, the single All the Young Dudes became the band's first and only Top 40 hit in the US. However, it kicked off 5 more Top 40 hits in the UK before the band parted in 1974.
English: Ian Hunter performing at the Mott the Hoople reunion gig at the Hammersmith Apollo, London on 2 October 2009, CC BY-SA 2.0, via Wikimedia Commons
Let's return to the single hero dude of our story. The legendary Dustin Barnes set out on a mission in 2001. "Wait, I thought it was 2015?" Hold your seahorses. I'm getting there. Dustin was intimately aware of the heartache experienced by High School students.
A high school student, himself he watched as cheerleaders were cheered up by boxes of chocolates from top jocks. While musical and perhaps not so musical young lads attempted to woo classmates by singing an earnestly acoustic version of "The One" by the Foo Fighters. Others dug deeper, singing Billy Joel's 1973 hit, "You're My Home," and attempting to pass it off as an original.
Ok, that last one is an admission of guilt. I did quickly admit I hadn't written it. On a personal note, I proposed to my girlfriend in 2001 on Valentine's Day. Not because I find the day romantic. It was my way of defying the day and claiming it as my own. If she was to say yes, we could forever celebrate the day of our engagement on February 14th. Many of the Singles Awareness Day (SAD) faithful choose to celebrate a day early in defiance of Valentine's Day.
I may sound hypocritical, but my avoidance of Valentines's day is different than the SAD folks. The day-early-revelers of SAD choose to participate in the traditional coupling ritual as single people. While I applaud their efforts, it does go against the spirit of what young Dusty B set out to do.
Speaking of Dusty B, I cannot confirm if anyone ever called him that, but I do. My theory is this nickname inspired a young Belcalis Marlenis Almanzar to change her name to Cardi B. We may never know if it was Dusty D that spurred her decision? We may never know. We do know that he created the day specifically on the 15th so all of his single friends could celebrate their singleness instead of mourning it. This includes those that broke up the day after Valentine's Day.
But Dusty was insightful and thrifty. He saw the genius in waiting until the day after Valentine's day to celebrate. It was a gateway of Tolkein-like proportion where one can score 1/2 priced candy and other love-themed items at huge discounts. He wasn't just creating a day; he was upending a multi-billion dollar industry! You Go, Dusty B!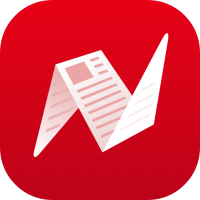 Not one to rest on his High School success, he carried the tradition off to college. His unofficial holiday struck a nerve of acceptance at Mississippi State University. By 2005 his holiday was officially copyrighted. I suspect this is why the 2005 number gets all the credit. However, many of those same articles state that the origin and creator of SAD are unknown. That's simply not true, and the truth is easy to find — refer back to my epic Google search mentioned earlier.
Like any popular day, the copycats and scammers soon came out. Taking advantage of Dustin's more altruistic start. Designating 1111 or November 11th as "Singles Day." Did they really think people would not notice their less than subtle dropping of "awareness" from Dustin's original and less commercialized holiday? Not to mention without "awareness," we are left with SD. SAD is a way cooler acronym. This is points for Dustin. But —
It is estimated that in 2019 "Singles Day" generated $38.4 Billion. Compare that to Amazon's Prime Day paltry $10 Billion that same year. Then there's the sinister Valentine's Day 2020 itself. It reported earnings of around $28 Billion, making Singles Day the clear winner. If not in the love game, at least economically.
According to a US Census, nearly half the population identifies as single. So it's no surprise anti-valentines day sentiments would see such financial returns. On Instagram, or if you are under 30, "Insta" #SinglesAwarenessDay has nearly fifty-six thousand posts. The copycat hashtag #singlesday tops that at just over eighty-seven thousand posts. Compare both those results to the hashtag of hero #dustinbarnes. It has fewer than 100 uses, but not to worry. This is no reflection on our hero. Upon further research, the hashtag appears to be used only by a woman from Ulm, Germany. I cannot read German, so I have no idea of her opinion on either Singles Day from reading her posts.
Photo by @olegmagni via Twenty20
Several years after kicking off SAD, Dustin was foiled by a woman. It was a dark and stormy night. Actually, I have no idea what the weather was, but it adds to the "ominosity" of the night. Yes, I could have used the simpler ominous. But I thought if Dustin can create an entire holiday out of the ether, I can make up words. Then I found out ominosity was already a word. So, my path toward holiday creation was quickly thwarted.
Back to the evening, it was an evening that I know nothing about. But I do know Dustin found himself in attendance at a Chuch singles event. Unbeknownst to him, a woman was lying in wait to forever ruin SAD and February 15th permanently for Dustin. Forever forcing him to pay full price for candy and trinkets.
Happily Memory via Envato Elements — Used by Permission
I'm sure he's come to forgive this beguiling woman. So what if he created an entire holiday based on his singleness. SO what if she took all that away from him? Perhaps he should be thanking her. Maybe he already has? Science tells us married men live longer. So when the enchanting young woman stole his heart at church and seduced him into matrimony, perhaps she ruined a holiday but extended a man's life. He would be forever cast out of his own holiday. But from what I've heard, which in all honesty is nothing, the couple lived happily ever after!
Thank you For Reading!
If you enjoy a distraction from time to time and enjoy my writing, you can find more and follow me by Clicking Here
Your support Helps me pay for beer and keep writing!
Have you ever thought about writing? NewsBreak is accepting applications.
You can apply by Clicking Here