Caravaggio, CC BY 3.0 , via Wikimedia Commons
Before the baby known as Cupid took over Valentine's Day, he was initially brought forth around 700 BC, as Eros. According to Greek legend, he was more powerful than a God. Named after the Greek word for desire. The son of Aphrodite, the goddess of love.
Eros would toy with the hearts of mortals and Gods — wreaking havoc on both. Before chubby babies brought love to unsuspecting mortals, Eros used his powers to force people to fall in love.
More Saturday Night Fever Travolta sexy throb and less Bruce Willis, Looks Who's Talking cute baby. When the Romans rolled in, they were attracted to the Greek's sophistication. However, inexplicably they chose to convert stud Eros into a Boss Baby with a license to quill. Proclaiming Cupid as the chubby cherub of love! Arming him with a bow and arrow. Like Eros, he would cruise around and unleash his quarrel of love upon unexpectant soon to be lovers.
Renaissance painters fell in love with the new baby motif of Valentine's Day! Artist Caravaggio's interpretation of Cupid is still appreciated today. By the 18th and 19th-century, card-creators adopted the imagery. Using the chubby babies likeness to maximize the sale of greetings card's in February.
Famous Last Words
Biser Todorov, CC BY 4.0, via Wikimedia Commons
While Cupid took over the holiday visually, the holiday itself is attributed to a single man, Valentinus. He was jailed for his Christian beliefs. While imprisoned, it was reported that he heeled the sight of his jailer's blind daughter. The legend of Valentinus may never have been known had he not written a letter to the jailer's daughter on the eve of his execution.
On the eve of his execution, he wrote a letter to the no longer sightless girl. He signed it "From Your Valentine." The next day, on February 14th, 269 A.D., the Romans executed him.
Hop forward a few hundred years to fifth-century Rome. Now it was Juno who took center stage. The pagan goddess of love was honored with a celebration. Men would select a women's name from a slip of paper in a drawing. Once the name was revealed, the man would court the woman. It's a bit ironic that Valentinus healed a girl's site. Now each year, on the day of his death, men blindly selected a woman to pursue.
But it was Valentinus who had the last laugh. Or did he? Pope Gelasius, around 489 A.D., took back the day in grand fashion. He denounced the Roman pagan celebration and designated February 14th as St. Valentine's Day — recognizing Valentinus as a martyr.
Show Me the Money!
Esther Howland, Public domain, via Wikimedia Commons: Beautifully Ornate, Cloth and lace Valentine card made by Esther Howland, ca. 1870s. Typescript inside card: 'You say my heart, my too fond heart, Is cold, my dear, to you; Ah! canst thou such a thought impart To one who loves so true?'
Today millions of people unaware or unappreciative of Valentinus' commitment to his Christian beliefs still shell out billions to celebrate the day of his sacrifice.
The origins in the United States began humbly. Esther Allen Howland was smitten to receive her first Valentine. She quickly sought out the same paper lace and floral decorations that adorned her card. When her shipment arrived from England, she was overwhelmed by requests for her ornate cards. Being an intelligent businesswoman, she saw an opportunity. She recruited friends to help assemble cards in her home.
Next, she took out an ad in the Worcester, Massachusetts, Daily Spy on February 5th, 1850. Her hastily created assembly line quickly outgrew the walls of her home. Howland went on to develop many Valentine designs that are still mimicked today. By the time she retired in 1881, her company was grossing $100,000 annually.
When Howland retired, she sold her business to George C. Whitney. He ran a successful wholesale stationery store owner in downtown Worcester. Additionally, he created Valentine's day cards. His designs were often indistinguishable from Howland's. Curious buyers and recipients had to turn to the back of the card to find an embossed "W" for Whitney or an "H" for Howland.
Where Howland differentiated, himself was in the creation of the cards. He figured out the machinery necessary to emboss paper and create paper lace. Not having to import materials was a significant time and cost savings. He is also credited or perhaps blamed for his word-smithing. Turning sentiment into a capital letter word with his poetic lyrics of love.
But it was the King of cards, Hallmark, that in 1916 Hallmark went all-in on red. Again Valentinus was overlooked. They saw the marketability of Cupid. As postage rates declined, people's interest in sending greeting cards increased. It was no longer a local market but one that could be exploited, I mean celebrated nationwide.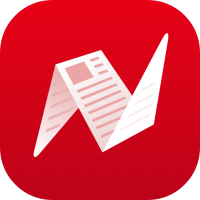 Customers lined up to buy cards that converted chubby baby cupid likeness into Sandwiches, pies, pigs in underwear, and most recently, Baby "Grogu" Yoda himself!
Greeting Card Screenshot from LookHuman
Hallmark's shrewd decision to capitalize on Valentine's Day has become as profitable as their Christmas sales. In 2020, it was reported that American's alone spent $27.4 Billion on V-Day! Sales were up 32.36% over 2019's $20.7. Proving the old saying, "Nothing says I love like an impending Quarantine."
In 2020, Valentines for pets were up as well. Of the overall number, it's estimated that pet lovers contributed 1.7 Billion to the overall spending. These numbers are undeniably impressive, but consider Howland's side hustle turned business for a moment. In 1881, $100,000 was the equivalent of $2,564,529.41 in today's dollars.
French Bulldog Valentine via Envato Elements
The history of Valentine's day can be attributed to many factors. From chubby babies to selfless and committed Christians, to pagan goddesses. Ultimately like all things twisted and lost to history, it became about the gifts. A holiday sustained not by love or religious beliefs but by the almighty dollar.
It is reported that men spent nearly $3 Billion more on Valentine's day gifts and activities than women. I suspect this harkens back to the pagan courtship rituals.
Anniverary Card created by the Author
Each year I personally protest Valentine's Day. I even went as far as proposing to my wife on the day in 2001. Each year since, I hand-make a card celebrating the day of our engagement. I don't see me ever needing an assembly line of friends for orders of my quirky engagement cards. But if it ever happens, I will have Ms. Esther Allen Howland to thank for my newly found foray into capitalism!