Today we examine connections between significant moments on February 5.
Natalie Cole (dbking, CC BY 2.0, via Wikimedia Commo), Herbie Hancock(John Mathew Smith & www.celebrity-photos.com from Laurel Maryland, USA, CC BY-SA 2.0, via Wikimedia Commons) & Hank Aaron (Kingkongphoto & www.celebrity-photos.com from Laurel Maryland, USA, CC BY-SA 2.0, via Wikimedia Commons
Hank Aaron
David from Washington, DC, CC BY 2.0, via Wikimedia Commons
On this day, baseball fans often reflect on the legendary outfielder's birth, the Hammer, Hank Aaron. Born February 5, 1934. He created, broken, and holds countless records. Among them his 755 home runs that broke Babe Ruth's record of 714. An accomplishment that withheld for 33 years.
Lesser known is how he only competed in Major League Baseball for 23 seasons but managed to participate in 25 All-Star games. I am but a fringe observer of baseball. But, loyal fans of the game will recall between 1959 and 1962, there were two All-Star Games per season. As you might suspect, this decision centered around money.
According to Richard Sandomir of the New York Times, the second game was designed to help fund the players' pension fund. It eventually went away due to waning interest from fans. But Hammerin' Hank still participated in more than any other player in history. Beating, by one, Willie Mays and Stan Musial's attendance of 24 games each.
Fans will also no doubt recall when Mr. Aaron joined the majors. He was the last player to transition from the then called "negro league" to the majors. For me, this tidbit of history comes courtesy of a movie starring the always hilarious Richard Pryor. A comedian who helped pave the wave for Eddie Murphy and Chris Rock, and countless other comedians.
The movie also starred Landon is Balthazar Calrissian and Darth Vadar. Otherwise known as legendary actors Billy D Williams and James Earl Jones. Men who still bring joy to millions today through their work.
The movie, The Bingo Long Traveling All-Stars & Motor Kings, was loosely based on real events. I watched it every time it came on late-night cable television.
It centered around players trying to break out of the negro leagues and into the majors. In real life, Mr. Aaron did just that in 1952. The same year a young Herbie Hancock was about to make one of his first significant marks on the world of music.
Herbie Hancock
Herbie Hancock Photo from Public Domain
I first learned about Herbie Hancock, like most High School band geeks, by playing watered down arrangements of some of his greatest songs. For me, that song was Watermelon Man. A song he wrote inspired by the women of Chicago. They would call out to the watermelon man as he walked through the streets selling items from his cart.
A second version of the song was created when Herbie jammed on it with Cuban percussionist and bandleader Mongo Santamaria. Creating an amalgamation of Chicago blues and Jazz with Cuban influences. Santamaria's version would become a top 10 hit. Meanwhile, at just 23 years old, Herbie Hancock would take a gig with influential jazz trumpeter Miles Davis.
But on February 5 in 1952, the same year Hank Aaron was entering Major League baseball, Herbie, at just 11 years old, was having a moment of his own. He performed Mozart's Piano Concerto No. 26 in D Major (K. 537)with the Chicago Symphony Orchestra. He would go on to influence all styles of music.
Those of the MTV generation remember him mostly for the innovative and influential video that accompanied his song Rockit. What's more impressive is how his song rose above the immense influences of music and video playing on MTV that year.
1983 was a year that could single-handedly be the greatest-hits playlist of the 80s. You could conceivably ignore 1980-1982 and 1984-1999 and still have a most bodacious 80s playlist with one exception. P. Rogers Nelson's song 1999.
This song was shrewdly released in 1982. Then again, right before the new Millenium. Making it an even bigger hit upon its re-release. But even without the song 1999, magician genius Prince gave the world "Little Red Corvette" in 1983!
1983 had a range of artists and styles, like Kenny Rogers, from country superstars to bands such as The Kinks and Styx, finding new life thanks to MTV. Journey was unstoppable with multiple MTV and radio hits in rotation from their album Frontiers. While newcomers from England Def Lepard and Culture Club, with their vastly different styles, created music and cultural revolutions of their own.
Herbie's ability to not only get noticed for his eclectic sound but to stand out above all that was happening musically in 1983, is as Vizzini would say, "Inconceivable!" Yet he did just that — The song went on to win a Grammy Award for Best R&B Instrumental Performance. It also garnered five MTV MUSIC AWARDS.
For all the success of Rockit, it was ten years earlier, in 1973, when Herbie forever changed the world of music. After establishing himself with Miles Davis, he had a bit of a Bob Dylan goes electric moment. He created a sextet called The Headhunters. Musically they explored electronic sounds fused with rock, jazz, African and Indian music. Their album "Headhunters" would go on to become the biggest-selling jazz record of all time.
Natalie Cole
Alan Light, CC BY 2.0, via Wikimedia Commons
Last but not least is the historical connection to vocalist Natalie Cole. Born on February 5, 1950, like Hancock, she was a young prodigy. The daughter of legendary singer Nat King Cole, she was a force all her own. She began her professional singing career at the age of 11! By the age of 26, she had won a Grammy for New Artist of the Year and Best R&B Female Vocalist.
In addition to her many accolades, she is also credited with originating the virtual duet. Today resurrecting the departed is commonplace. But, in 1991, when she and her producer David Foster attempted it, it was groundbreaking. Not to mention much more difficult.
Cole's duet "Unforgettable" with her late father was both a technical achievement and commercial juggernaut. It went on to sell over 14 million copies. The record company, eager to capitalize on the success of Unforgettable, encouraged her to create a string of copy-cat follow-ups.
While the first duet was unique, the follow-ups vastly overlooked Ms. Cole's immense talents as a singer in her own right. Whether this pressure added to her failing health and battles with hard drugs is unclear. What is clear is that she is still an instantly recognizable voice that was lost too soon. She passed away in 2015 at 65 years of age, coincidentally the same age as Richard Pryor.
Scars to Victory
Three amazing people are all connected by their beginnings. Whether it be their birth into life or their talent. The world is an infinitely better place due to their presence and countless others that often go unrecognized.
We continue to distance ourselves from our unique struggles in 2020. As we search for and discover new ways to stay inspired in 2021, I'll end with a quote by Ms. Cole, "I think that I am a walking testimony that you can have scars. You can go through turbulent times and still have victory in your life."
Celebrate your moments, the good and the bad. Walk your own path through turbulent times toward victory!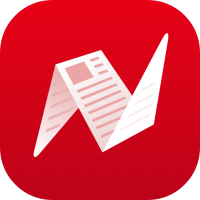 Connections
1) Hank Aaron Born February 5, 1934
2) Herbie Hancock Performs with Chicago Symphony Orchestra February 5, 1952
3) Natalie Cole Born February 5, 1950
Thank you For Reading!
If you enjoy a distraction from time to time and enjoy my writing, you can find more and follow me by Clicking Here.
Your support helps me pay for beer and keep writing!
Have you ever thought about writing? NewsBreak is accepting applications.
You can apply by Clicking Here.
---
#HankAaron
#HerbieHancock
#NatalieCole