Rob DiCaterino from Clifton, NJ, USA, CC BY 2.0, via Wikimedia Commons
January 7, 1977 — February 1, 2021
Mr. Belding: "Screech, you can't elope." Screech: "Who are you calling a cantaloupe, you melon head?"
Ever since the reboot of Saved by the Bell was released, I kept Dustin Diamond might reprise his role as Screech. I was hoping it might be a second chance for Dustin Diamond, AKA Screech. He had fallen on hard times throughout his career following his post-Bayside days. Sadly that is not to be.
Just weeks ago, the actor was diagnosed with stage 4 small cell carcinoma. The doctors had started chemo, but it was too late. On February 1, 2021, at just 44 years old, he passed away.
Screeched
While every young boy would have likely preferred to be Zach or A.C. Slater. Dustin's character Screech was the one that made us all laugh. He was also the one many of us could more closely relate to, even if we didn't want to admit it. While most of us could eventually escape high school. Dustin and his role as Screech followed and haunted him for his entire life.
Struggles
Like many child actors that become typecast, the Screech role was both a launchpad and a prison for the actor. He once joked that if standup comedy didn't work, he be forced to do security work alongside Gary Coleman, another famous child actor. Coleman also passed away young at just 42 years old in 2010.
In 2001 he was forced to file for bankruptcy. Four years later, in 2005, he participated in the reality series Celebrity Fit Club for a mere $120 per episode. However, that was better than the $15 t-shirts he was selling to avoid foreclosure on his Port Washington home.
That same year he appeared in the show Celebrity Boxing 2 and fought Arnold Horshack from Welcome Back Kotter. A role made famous by actor Ron Palillo. Even with a 28 year age difference between them, it is not hard to see the two actors' physical and comic connections. However, Dustin's beating of the 53-year-old Ron "Pulverizer" Palillo just added to his downward spiral.
Sadly thing things got even worse in 2006. At age 29, Dustin made the unfortunate decision to create a sex tape called "Screeched." He rationalized, with the help of a friend, that if Paris Hilton could make $14 million for her sex tape, he should be able to make at least $1 million. He later admitted to using a body double and barely turning much of a profit. But the damage was done.
In 2014 he was convicted for a part he perhaps regretted more than his role as Screech. He was placed into a work-release program after he stabbed another customer in a Wisconsin bar. He was released from a four-month sentence for good behavior.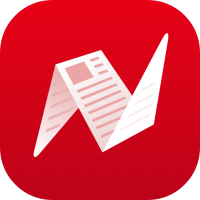 Lesson in Fame
Many high profile young people struggle with success. Often turn to drugs, alcohol, and other unhealthy distractions. They are people that help mold our childhoods — people we admire and even envy. Often their humanity gets lost behind the characters they play.
In a world where fame has become a goal, kids are often left without direction. Success is something you can earn through hard work. Fame can be a byproduct, but it is an unhealthy goal. In recent years reality TV has increased young people's desire to be famous. Views and followers often rank higher than talent or skill.
Instead of dreams of becoming a singer, or an actor, kids seek fame. In Dustin's case, he sought to put his younger selves' success behind him. Turning to standup as a way to distance himself from his younger fame. To prove himself as a comedian, rather than a meme from his childhood.