The last night of Kuston Johnson's life ended with him taking his final breaths in front of his friends on the bathroom floor. After a trial full of inconsistencies, his girlfriend of three years was convicted of his murder. But she claims she stabbed him in self-defense. With a lack of accurate information online about what really occurred, it is difficult to say what truly happened during the remaining moments of Johnson's life.
Kuston Johnson was only 36 years old when he died on the 10th of September, 2015, in his home in Bowling Green, Kentucky. He was punctured in the lung after a stab to the chest, with his girlfriend, Kaylee Whitehall, on the other end of the murder weapon. A disagreement had ensued between the couple during a get-together with friends, Brittany Jones and Dennis Melbourne. The argument became physical and ended in a crime that would stir up more questions than answers.
Barry Colley, a close friend of Johnson's, recalls Kuston's vibrant personality and said the whole scenario on the night of his death was out of character for him. Johnson had many passions in life including cooking, fishing, playing basketball, and mixing music. He maintained a great relationship with his ex-wife and was adored by their 16-year-old son, Kyle.
He loved to help others by offering rides to friends, barbequing for family, or doing handiwork for anyone in need. Social and outgoing, he had a wide range of friends from all walks of life and was liked by many people.
The Evening of the Murder
On that night in September, the two couples had returned to the home Johnson shared with Whitehall, 26, after purchasing alcohol at a liquor store. They were hanging out, drinking, and listening to music together when suddenly Whitehall and Johnson started arguing.
According to Jones and Melbourne, the couple began the dispute in the garage. Court testimony shows that the argument stemmed from Whitehall's plans to leave the relationship and rent her own apartment. That's when the witnesses say Johnson put Whitehall into a headlock. She was able to free herself from his grip, but the confrontation only escalated from there.
Whitehall began reciprocating the violence by throwing objects at Johnson from around the house. Brittany Jones says she had tried valiantly to get in-between the couple and break up the fight. Jones also testified that she had asked Whitehall if she would like to come home with her on several occasions to which Whitehall did not accept the offer. She was more interested in taking the TV she shared with Johnson, claiming it was hers and he would break it if she left it there. As she was trying to retrieve the TV, Johnson cut the wires, and the fight resumed.
While using her body to prevent the couple from physically harming each other, Jones said Johnson was able to reach around her and smack Whitehall in the face. Eventually, she pushed Whitehall out of the bedroom, but instead of escaping, Whitehall entered the kitchen, grabbed a knife, and returned to the bedroom to continue the altercation.
In the next few moments, Johnson ran into the bathroom and collapsed face down on the floor. His friends rushed to his side where Jones started chest compressions and Melbourne called 911. He noticed Kuston was breathing heavily and fighting for his life but just could not hold on any longer. Whitehall can be heard in the background of the call in disbelief that Johnson had stopped breathing.
Unfortunately, they were unsuccessful at resuscitating him and Johnson took his last breath in the arms of his friends.
Inconsistencies in Her Story
Whitehall's defense claimed she was in fear for her life and took action to protect herself from the alleged domestic abuse she had been suffering. In a walkthrough with police on the morning following the murder, her story had many inconsistencies that contradicted the forensic evidence. She acted out the stabbing in the kitchen, claiming Johnson was behind her restraining her. However, the witnesses present say he wasn't stabbed in the kitchen but rather in the bedroom.
Whitehall later changed her story to corroborate this.
She also told police she only threw a candle at Kuston, but again witnesses testified that a cut Johnson had on his eye was from when she threw a piece of glass at him during their altercation that night.
"'I didn't stab him that hard, he's just drunk,'"
— Brittany Jones' account of a statement made by Kaylee Whitehall
Later on, she claimed that Johnson was coming at her, his body facing hers when she made a vertical slashing motion with the knife and ended up striking him in the chest. At the crime scene, a hole was found in the door of the bathroom and she stated that the hole had been there from a previous fight the couple had. Contrary to that statement, Jones and Melbourne say they saw her throw an iron at Johnson that evening as he was retreating into the bathroom and soon after, collapsed to the floor.
Whitehall later admitted to this, once again adding skepticism to her story.
Recorded interviews conducted with Detective Wade Hughes show the many discrepancies in her version of events. He disputes her initial story claiming that she had stabbed Johnson in the kitchen, as her account did not match evidence from the crime scene or autopsy. Although there were two others present at the argument that night, neither of them had witnessed the actual stabbing.
Suspiciously, weeks before the night in question, Whitehall had posted a cryptic message on her social media. The post read, "Go back to sleep baby. I'm planning your funeral!!" Some speculate that she had premeditated thoughts of killing her boyfriend and her post is proof of this. Whitehall maintains that it was just a joke. The true motive behind the alleged threat remains a mystery.
During the Trial
A motion was filed by defense attorney Dennie Hardin to dismiss the case on grounds that Whitehall was justified in using deadly force in this situation. Judge Steve Wilson ruled against the dismissal and the trial into Kuston Johnson's death began.
Dennis Melbourne testified that Johnson was able to confiscate the knife from his girlfriend and give it to him. However, Brittany Jones believed that the knife used to fatally wound Johnson was not the knife she had seen Whitehall grab from the kitchen.
At one point, Melbourne noticed blood on Johnson but could not tell where it was coming from. The blood referenced turned out to be from the cut he had obtained from the piece of glass Whitehall had thrown at him, causing the injury near his eye. On the stand, he testified that he never once heard Johnson threaten to kill Whitehall.
Jones and Melbourne only discovered their friend was injured when he told them.
"If you're asking me do I think she intentionally killed Kuston Johnson, the answer is no. If you're asking me do I believe recklessly did she pass her area of escape, went around Brittany (Jones) grabbed a knife, and went at Kuston, do I believe she recklessly killed him? Yes."
-Detective Wade Hughes
Assistant Commonwealth Attorney Kim Geoghegan contends that Whitehall had every opportunity to leave the scene after being pulled out of the bedroom by Jones and that she had made the conscientious decision to return to the confrontation.
It was never a question as to whether Whitehall had done the crime, but whether it was done in self-defense or cold blood. She admitted to the stabbing but insists she did it to prevent him from hurting her anymore.
Inconsistent and scarce information available on this case leaves many questions unanswered:
If she was in fear for her life and wanted to be free of abuse, why did Whitehall return to her purported abuser?
Why didn't she run while she had the chance?
Was there a history of problems in this relationship?
Which knife was used in the fatal attack?
Was this an act of self-defense or was this a malicious act intended to take Johnson's life?
Where is Kaylee Whitehall today?
Whitehall was convicted of reckless homicide and in November of 2016, she was sentenced to four years in prison. Intentionally or unintentionally, the fact remains that she took the life of a beloved brother, father, and friend. Although Johnson's son, Kyle, no longer has his father in his life, maybe a sliver of closure comes with the conviction of his murderer.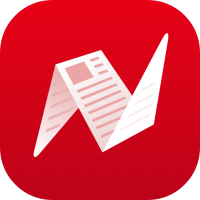 This is original content from NewsBreak's Creator Program. Join today to publish and share your own content.