Imagine you are getting your home security system installed by your friendly neighborhood Scout Leader. It's unlikely that you would suspect him of also being a serial killer, unless, of course, you watch as many true crime shows as I do. The advantages that Dennis Lynn Rader's professions gave him were immeasurable. He could case the joint in plain sight! Ironically enough, he would install systems for persons who were hoping to protect their homes and families from the BTK killer.
Don't forget, he had "dog catcher" on his resume too. This gave him more access to the public and his potential victims. But even with the leg up (no pun intended) that Rader had on his vulnerable community, it would be simple technology, by today's standards, that would ultimately bring him to his doom, ending the reign of Wichita's most prolific serial killer.
What's most fascinating about Rader is the double life that he lived. He held a normal job, raised a small family and was even considered a stand-up citizen in his community. As a member of Christ Lutheran Church, he had been elected president of the church council. He frequented this church with his family and spent time working on the church computer, printing off documents that he would later send to law enforcement agencies.
It's safe to assume Rader, also known by his self-given moniker, BTK for "Bind, Torture, Kill", truly thought he could outsmart anyone. His murder spree spanned the years of 1974–1991, all the while he was carrying on a pristine life as a devoted father, churchgoer, and Boy Scout Leader. This inflated ego contributed to the Wichita Police Department finally being able to capture an eluding monster.
On the 30th anniversary of BTK's first murders, the Otero family, a local paper ran an article that speculated that the killer was either dead or in prison. Apparently, this was too much for his ego to handle. He responded by sending evidence in the form of items from his victims and photographs he had taken while committing his crimes. Rader also mailed packages and left clues around Wichita, such as used cereal boxes which often contained drawings, photographs, descriptions of the murders and dolls posed to mimic the crime scenes.
In correspondence with the police, Rader inquired as to whether he could communicate with them via a floppy disk without the disk being traced back to him. "Be honest," he pleaded. This was their opportunity to finally outwit the man behind the terror. They took their chance!
As instructed by Rader, police took out an ad in the classifieds section of the paper saying, "Rex, it will be OK," meaning it was safe to communicate via floppy disk. Not long after the ad was published, a disk was received by a local television station. It was then traced to the computer at Christ Lutheran Church and to Rader's personal account.
BTK had murdered a total of 10 people before he disappeared in 1991. No one knows exactly why he stopped his kill spree for so many years, but he resurfaced to taunt police and the media only two years before being arrested in 2005. If he had only known that a floppy disk can embed the name of the user and the location of the computer, he could still be at large today.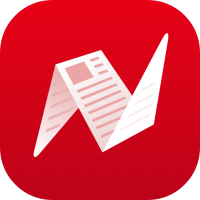 This is original content from NewsBreak's Creator Program. Join today to publish and share your own content.