Photo by Worldspectrum from Pexels
Connecticut is a New England state in the United States featuring a combination of coastal cities and rural areas sprinkled with small villages. Mystic is known for its Seaport Museum, which houses centuries-old ships, and the Mystic Aquarium's beluga whale exhibits. The city of New Haven, located on Long Island Sound, is known for Yale University and the Peabody Museum of Natural History. Despite all this, this state is also full of dangerous animals. Below are some of the animals ranked from highest to lowest in the order.
1. Eastern Black Bear
If you are planning to go hiking, then you should also take the safety measure as you are going to encounter the eastern black bear. These bears are the main cause of threat not only in the past but also poses a threat to the hikers of today. This species weighs from 150 to 500 pounds and has considerable strength. Some species run as fast as an Olympic runner. But the main problem is that, with the passage of time and urbanization, there has been a decline in the cases related to bear attacks.
2. Coyotes
These look-alike species of dog are on the second number if you make a list of dangerous animals. Hikers often encountering them are mistaken by their foxlike look. They consider these are some relatives of a fox. These are the predators of the past and pose very little threat to human life now. Urbanization has made their presence a little less, this is because they commonly live in the wild.
3. Bobcats
Being in Connecticut and not asking about the cat species is not a good thing. Here the cat species are a little bigger in size and changed appearance. These cats are termed bobcats, animals of massive past presence. They were present very numerous earlier but are now lost in jungles due to rapid urbanization. The cases in the past are now the news of the past and you get to see these very rare.
4. Timber Rattlesnakes
Going to Connecticut and not getting to hear about the tale of snakebites. This species of snakes was common in the late 17th century but now you get very rare news of snakebites. This venomous and dangerous snake is included in the list of dangerous animals. History is full of snake bites in the past but now with urbanization, these species are very rare to be found. These venomous snakes have been the king of venom in the suburbs of Connecticut.
5. Copperheads
Living in the confines of Connecticut, this venomous species of snakes have been a cause of danger for people. Past is full of cases of snake bites, but due to the rapid urbanization, you get rare of these snakes. Once hidden in the bushes and trees, are now confined in the homes of people. The venom of this snake is hazardous and can lead to death in case of delay.
References:
https://original.newsbreak.com/@just-go-561158/2332185762364-5-most-dangerous-animals-in-connecticut
http://www.trailsoffreedom.com/beasts-of-connecticut-trails-past-and-present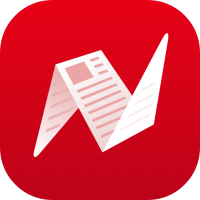 This is original content from NewsBreak's Creator Program. Join today to publish and share your own content.