Yogesh Pedamkar / Unsplash
In Oregon, the mosquito is one of the deadliest animals. This may not come as a shock if you have ever or live here. A mosquito carries several deadly viruses like Venezuelan equine encephalitis, Zika, rabbit fever, Venezuelan equine encephalitis, Western equine encephalomyelitis, and West Nile.
You can find mosquitoes at most places where there is water like a slow river, lake, pond, mud puddle, swamp, or stream.
Mosquito-Borne Diseases
Infected mosquito bites cause these diseases. The infections are not contagious, and most outbreaks are usually during warm climates. These are types of mosquito-borne diseases.
1. Zika
It is a mosquito-borne disease caused by the Zika virus. Usually, there are no symptoms, but they include headache, a maculopapular rash, fever, joint pain, and red eyes when they appear.
If a pregnant woman gets the Zika Virus, she can give birth to a child with lifelong disabilities or serious health conditions like microcephaly and Guillain-Barré Syndrome.
2. Dengue fever
Symptoms for Dengue fever include vomiting, infections, high fever, muscle and joint pains, which begin three to fourteen days after getting bitten. It can lead to a severe dengue hemorrhagic fever, with symptoms like bleeding under the skin and constant vomiting.
3. Chikungunya
Symptoms for Chikungunya include headache, swelling, rash, high fever, muscle and joint pains. The symptoms sometimes improve within a week; however, seek medical help if you experience joint pains for months or years.
Yellow fever is also another mosquito-borne disease.
Signs and Symptoms of Mosquito-Borne Diseases
These viruses affect most children. The common signs are:
Vomiting
headache,
body aches,
Nausea
mild fever,
rash.
These are some of the severe symptoms that need immediate medical attention. Failure to which severe illness can cause problems on the spinal cord (meningitis), brain membranes, or the brain (encephalitis).
Stiff neck
Muscle jerks, tremors, seizure
Sudden high fever
Confusion
Severe headache
Nausea or vomiting
Preventing Mosquito-Borne Diseases
Use insect repellant with 30% DEET for children over two months. However, avoid a product that combines sunscreen with a mosquito repellant. This is how you apply or use an insect repellant.
Before rubbing it on your child, apply to your hands first, avoiding cuts or wounds, mouth, eyes and ears.
Do not wear clothing with insect repellant on them. Always wash them first and avoid applying any repellant to clothes.
Always wash off the insect repellant from your child before they go to bed with soapy water, then rinse with clear water.
Never keep the repellent in a place where children and pets can reach.
To keep mosquitoes out, use the screen in windows.
Ensure there is no stagnant untreated water near your home.
Limit having your kids out at night or early in the morning. Mosquitoes are always active during these times.
Sources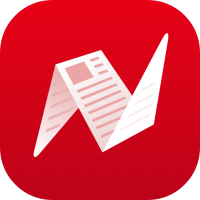 This is original content from NewsBreak's Creator Program. Join today to publish and share your own content.