Camping needs some planning. You need to check the weather so as not to camp on a rainy night, especially if you do not prefer to do. You also need to confirm if the park you choose is great for camping. Here is a list of force best parks in Texas that you can enjoy camping.
Lake Livingston State Park
It is at 300 State Park Road 65, Livingston, Texas 77351. It is a perfect spot to camp and enjoy the fresh air and cooling breeze from Lake Livingston with your family or friends. This park is also ideal for kayaking, cycling, fishing, and hiking.
To get the best experience, visit the park in the summer or early fall.
Palo Duro Canyon State Park
It is at 11450 State Highway Park Road 5, Canyon, Texas. The park has the second largest canyon in the United States, making it perfect for hiking. You can opt to walk or drive, although you get to experience all the views and burn calories by walking.
Avoid the Canyon during peak summer, as it gets scorching and uncomfortable. The best time to visit this park is late fall or early spring when the temperatures are moderate.
Colorado Bend State Park
It is at 2236 Park Hill Drive, Bend, Texas 76824, and is perfect for camping, birdwatching, hiking and mind-blowing waterfalls. There are cliffs, caves, sinkholes, 70 foot Gorman falls, over 155 bird species, and free-flowing rivers.
This park is magnificent all year round. During the winter, you can hike, while you can camp, waterfall chase, and birdwatch in the spring and fall.
Lost Maples State Natural Area
It is at 37221 RM 187, Vanderpool, Texas 78885, and is fantastic for stargazing, hiking, and camping. If you love wildflowers and viewing the autumn foliage, this park is the best for this. It has a mixture of just everything, from wildflowers, leafy trees, hills, canyons to a magnificent Sabinal River where you can swim and fish.
This park is magnificent all year round. It is most beautiful when the maples erupt into an autumnal palette of yellow, red, and orange.
Huntsville State Park
It is at 565 Park Road 40 West, Huntsville, Texas 77340 and is best for camping, birdwatching, hiking, and spending quality time with the family. You can canoe on the lake, take hikes on the 21 miles of trails, watch your kids play on the playground, and breathe in the sweet aroma of the pine trees.
The best time to go is during the spring when the skies are clear, little or no rain, and the temperatures are favorable.
Conclusion
Other than camping, there are other activities you can enjoy in these parks during the day. These include hiking, mountain climbing, dirt racing, fishing, swimming, stargazing, leaf-peeping, and canoeing.
Sources: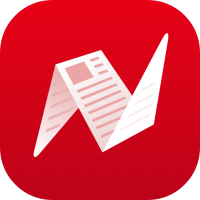 This is original content from NewsBreak's Creator Program. Join today to publish and share your own content.