Oregon has over ten theme parks, a small number compared to other states. However, the parks have thrilling rides with different age limits.
These are the five parks with the best adventure rides in Oregon. Be ready to sign waivers for most adventure rides if you are over 18 years old. For those below 18 years, a guardian or parent must sign it first.
Oaks Amusement Park
Oaks Park is in Portland, Oregon. It has a couple of thrill rides like Adrenaline Peak, Chipper's Preschool Rides Party, Herschell–Spillman Noah's Ark Carousel, Looping Thunder, Screamin' Eagle. It also has family rides, midway games, mini-golf, and kiddie rides.
The most fantastic adventure ride is the Adrenaline Peak. It is a steel roller coaster with a drop of 97°. You get to experience views of the park and the city before dropping at an inclination of 97°, then rush up towards the sky in the looping while upside down.
Chipper's Preschool Rides Party
This ride is at Oaks Amusement Park. The ride is for kids under the age of 6, and charges are $10 per head. Adults can ride free with a child who has paid. You can get the tickets online 21 days in advance. Anybody taking a ride must have a riding bracelet. From 12-12:30 PM, there is a cookie, milk, and storytime session with the Oregon Dairy Princess. The height requirement is 48"-77."
Enchanted Forest
The Enchanted Forest is an amusement park in Turner, Oregon. It has rides like has Ice mountain Bobsled Roller Coaster, Summer Comedy Theatre, Storybook Lane, Western Town, Haunted House English Village, Big Timber Log Ride, and Challenge of Mondor.
The Ice Mountain Bobsled Roller Coaster has a height restriction of over 34" to ride. It has 1600 feet of track and stands at 100 feet tall. Each car is enclosed, and you get to experience an adrenaline rush for 2 1/2 minutes long with a lot of drops, turns, and bunny hops.
Vista Balloon Adventures
With the Vista Balloon Adventures, you will enjoy views of Willamette Valley, home to great winemaking, ten mountain peaks, and the Willamette River. The flight takes 1 hour, but you should give yourself 2 to 3 hours.
Tree to Tree Adventure Park
This park has a couple of adventure rides like zipline, aerial rope courses, and treetop obstacles. The zipline is 1,280-foot-long, stretching over a mile past a lot of trees. You will enjoy the majestic views of Hagg lake, nearby mountains, and forests, and also cross the Panama bridge.
Conclusion
Most parks have amazing adventure rides. Ensure you check their website so that you can know what you need to wear or carry. The rides restricted height and weight measurements. It will enable you to save so much time.
Sources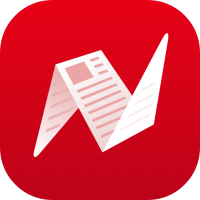 This is original content from NewsBreak's Creator Program. Join today to publish and share your own content.